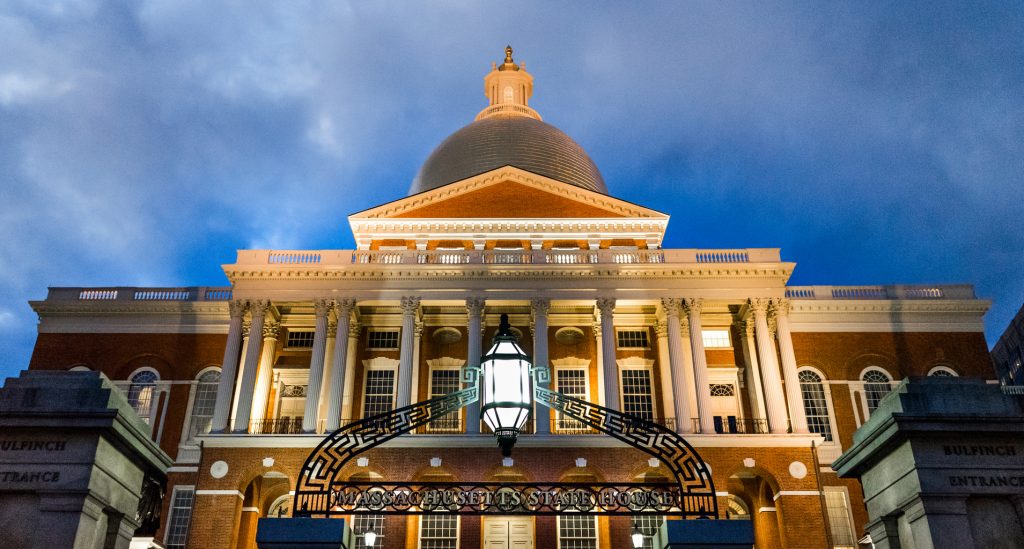 (BOSTON) The Massachusetts House of Representatives and Senate recently passed a major capital funding bill, which authorizes $11.3 billion for transportation and other infrastructure projects across Massachusetts. The bill was signed into law by Governor Baker on August 10, 2022. In addition to authorizing state funding for critical projects, this legislation also positions the Commonwealth to maximize its share of the funding from the federal Bipartisan Infrastructure Law, which was passed by Congress late last year.
"I'm very pleased that both our state and federal governments recognize the critical need to improve our transportation and other infrastructure, including roads, bridges, sidewalks, trails, public transit and more," said State Senator Jason Lewis. "As we have seen with the unprecedented shutdown of the MBTA Orange Line, not adequately maintaining our infrastructure is a major threat to our state's economy and quality of life, and the challenges are only increasing with the impacts of climate change."
Some of the key funding provisions in this new law include:
$1.4 billion for MBTA safety improvements and modernization efforts
$200 million for commuter rail electrification
$275 million to advance East-West passenger rail
$55 million for Complete Streets and other grants to cities and towns to improve safety for all transportation modes, including cyclists and pedestrians.
To promote the adoption of electric vehicles (EVs), the legislation includes $215 million for the development and implementation of programs to promote, establish or expand public electric vehicle charging infrastructure, the development and implementation of incentive programs promoting e-bikes and public transportation, replacement of high-emissions vehicles, electric vehicles for hire and carsharing, electric school buses, electric short-haul freight and delivery trucks, and for other pilot projects that focus on equity and inclusion while reducing emissions.
The bill also defines and classifies Class 1 and Class 2 e-bikes to align Massachusetts with many other states and ensure that most e-bikes are not classified as mopeds.
To address MBTA safety and reliability concerns, this new law mandates the MBTA to establish and maintain a three-year safety improvement plan with measurable safety objectives for the agency, and it directs the MBTA to contract with an independent third-party auditor to conduct annual safety audits. To ensure more transparency around the MBTA's safety, the bill directs the agency to submit a monthly, publicly available report containing all safety incidents affecting any of its modes of transit. In addition, the MBTA is required to develop and implement short-term, medium-term, and long-term plans for how each line of the commuter rail system can be fully integrated into the Commonwealth's transportation system and contribute to the productivity, equity, and decarbonization efforts of the MBTA as a whole.