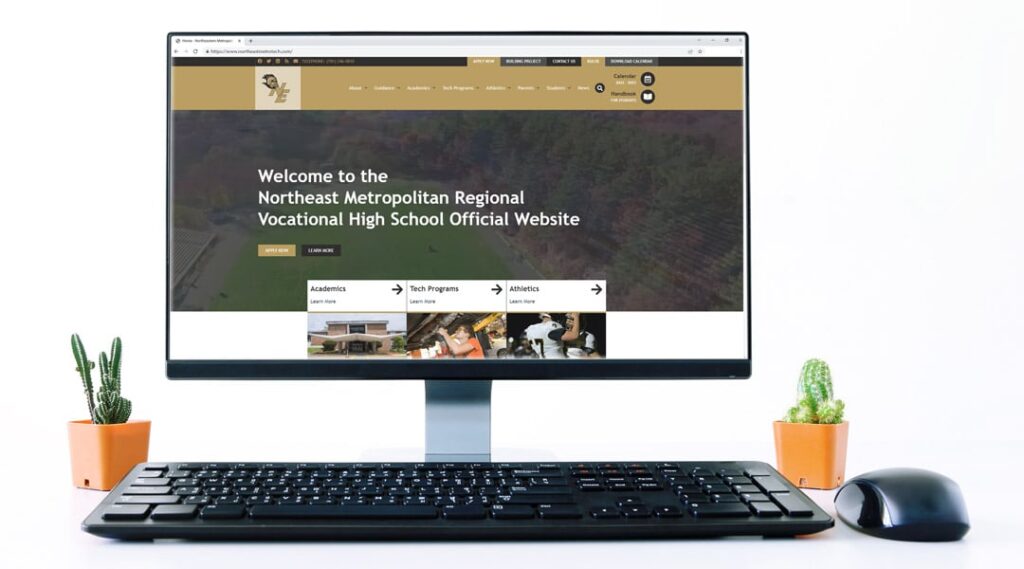 Wakefield, MA – Superintendent David DiBarri is pleased to announce the launch of Northeast Metro Tech's new website.
The new site has user-friendly features and an easy-to-navigate design, including an interactive home page, which consists of icons for school bus schedules, lunch menus, and the parent and student portal.
Visitors of the site can explore the variety of vocational programs offered by the school, including opportunities for growth and certifications in those areas.
The site also offers information on the school's building project, which highlights design plans and construction milestones, with completion expected in 2026.
Students who are interested in attending Northeast Metro Tech can now apply online, view the school handbook, and staying up-to-date with student events and school news.
"We are excited for the launch of our new website. The modern design will make is easier for students to access all of the necessary pages and documents with just the click of a button," said Superintendent DiBarri. "The site encompasses our overall mission at Northeast Metro Tech, and we are excited for everyone to see it."