On Saturday, more than 170 individuals with disabilities and their families from Reading and over 15 other communities came together to enjoy an accessible, fun-filled day at Constitution Beach. The Beach:Ability program started on 2019 through a grant from Save the Harbor/Save the Bay's Better Beaches Program partnership with the Department of Conservation and Recreation (DCR). This annual event hosted by Triangle, Inc. highlights the importance of creating accessible spaces on our region's public beaches for the disability community. The Better Beaches Program provided floating wheelchairs, sand wheelchairs and mobility mats to make this event possible and improve access for people with disabilities on the region's public beaches.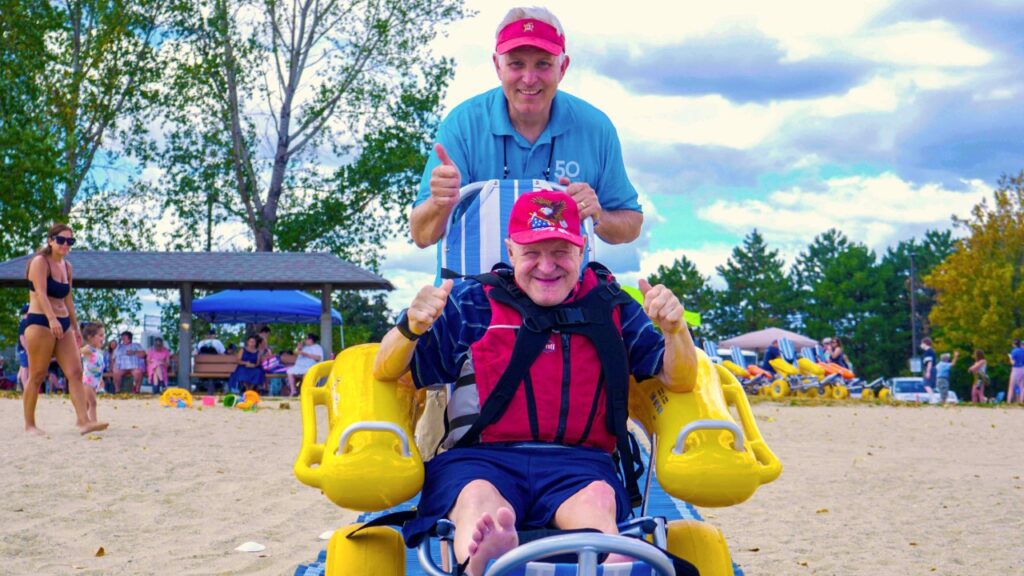 "It fills my heart with joy to see people of all ages and abilities come together on a beautiful summer day to celebrate clean water at Constitution Beach," said Rep. Adrian Madaro, who Co-Chairs the Metropolitan Commission and was instrumental in securing funds to make Beach:Ability possible. 
It was a hot 85° and sunny when participants arrived on Constitution Beach. Eager to get into the water, some for the first time in their lives, participants were helped by family and staff to utilize beach wheelchairs and make a splash in the clean water. It was a joyful and moving moment for all attendees. Participants also enjoyed great music and lunch on the beach while Piers Park Sailing Center provided kayaking lessons for everyone. Members of the disability community from all over the Boston region came together to enjoy fun summertime activities on one of Massachusetts' best urban beaches.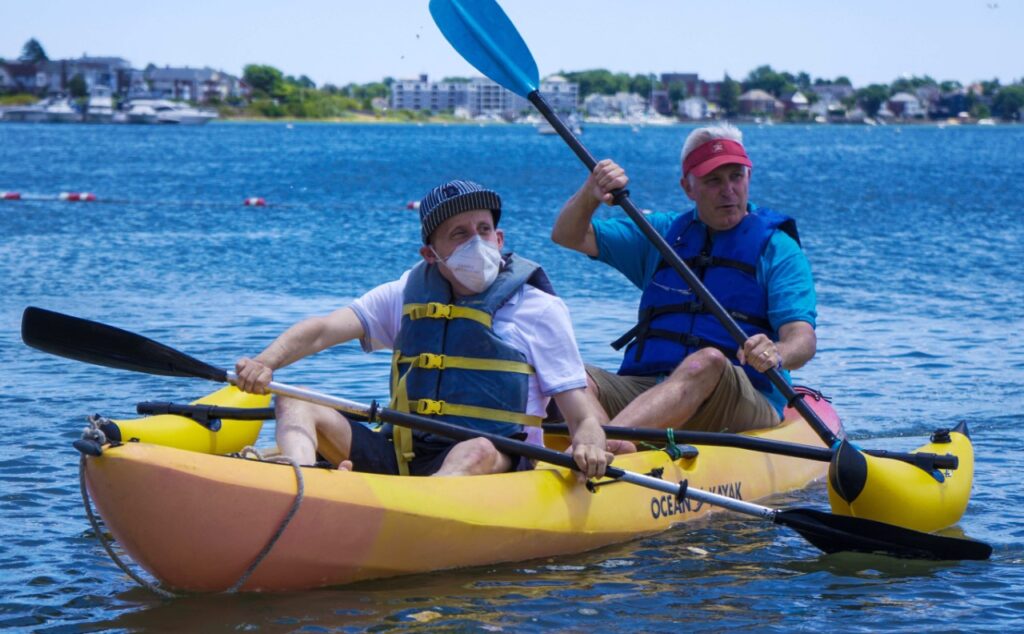 "This is one of our favorite days of the year! We are so excited to return to Constitution Beach for our Third Beach:Ability event," said Coleman Nee, CEO of Triangle. "This unique event highlights all the great work of our partners at DCR's Universal Access Program and Save the Harbor/Save the Bay have done to ensure that our public beaches are accessible for people of all abilities."
"Constitution Beach is important to East Boston residents and to people with disabilities from around the region," said Chris Mancini, Executive Director of Save the Harbor/Save the Bay. "It is East Boston's only beach, close to the Blue Line and you can drive right up to it in a car or van, making it very accessible to people of all abilities. It's a great place to spend a hot summer day." 
According to Save the Harbor/Save the Bays Development Director Patricia Salic, free beach events like this would not be possible without their program partners and event sponsors, including Arctic Chill and Harpoon Brewery, JetBlue, FMC Ice Sports, P&G Gillette, National Grid, Coast Cannabis, the Daily Catch, Comcast, Mix 104.1, iZotope, Inc, The Blue Sky Collaborative, Boston & Maine Webcams, BostonHarbor.com, The Boston Foundation, and The Richard Saltonstall Charitable Foundation.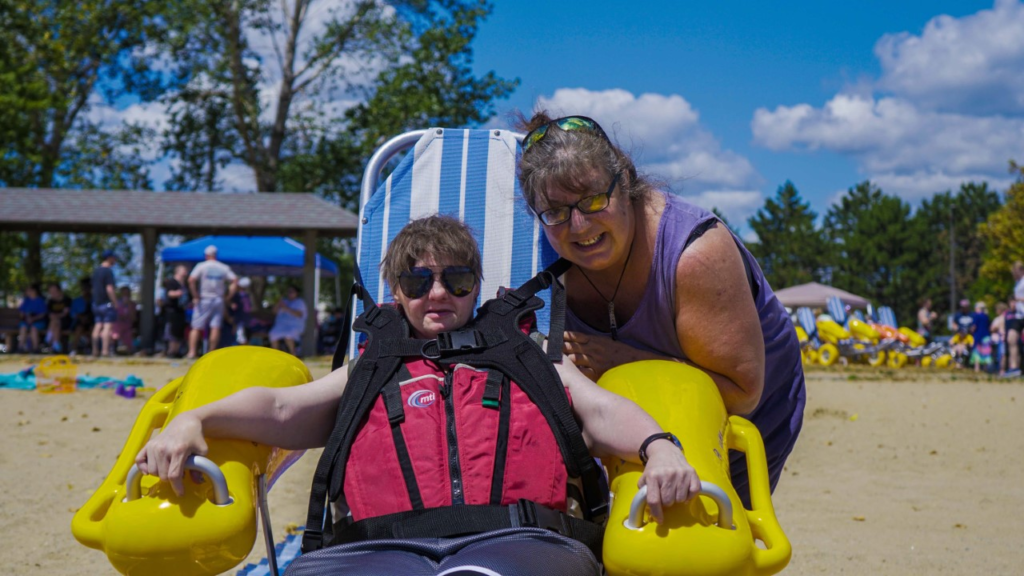 In addition, Save the Harbor recognized the Metropolitan Beaches Commission Co-Chairs Senator Brendan Crighton of Lynn, and Representative Adrian Madaro of East Boston and the legislative and community members of the Commission as well as Senate President Karen Spilka and House Speaker Ron Mariano for their support for their beaches and communities. Save the Harbor also thanked the Baker-Polito Administration, the Massachusetts Legislature, Save the Harbor's partners at the Department of Conservation and Recreation, the Boston Centers for Youth & Families, the YMCA of Greater Boston, and the hundreds of people who took part in the Shamrock Splash for their support.
A copy of this release and a calendar of Better Beaches events is available in more than 100 languages on Save the Harbor/Save the Bay's blog Sea, Sand & Sky at blog.savetheharbor.org 
To learn more about Save the Harbor/Save the Bay and the great work they do to restore, protect and share Boston Harbor, the waterfront, islands, and the region's public beaches with all Bostonians and the region's residents, visit their website at savetheharbor.org and follow @savetheharbor on social media.