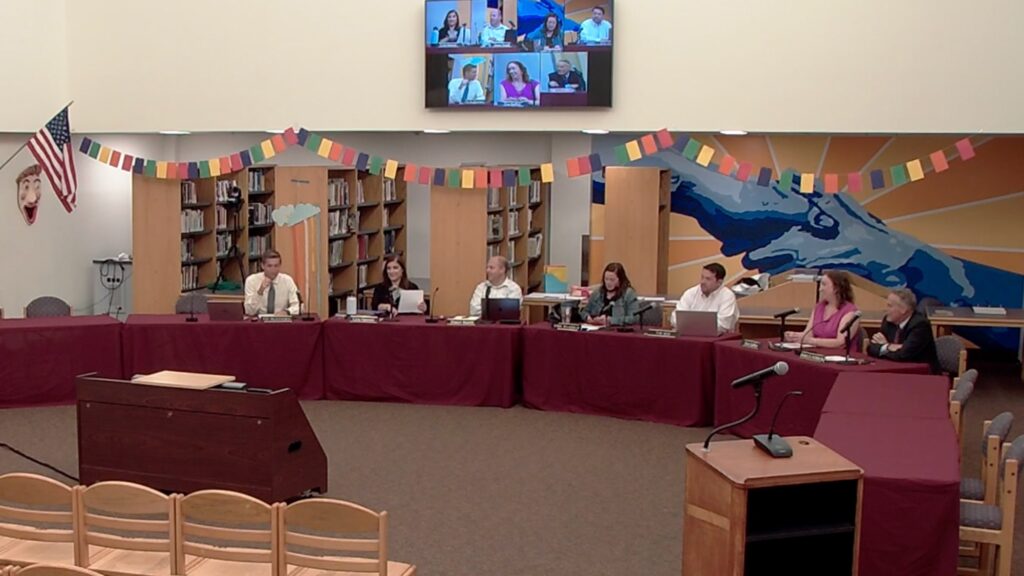 Reading, MA — Superintendent of Schools Thomas Milaschewski shared a plan with the School Committee on Thursday night to partner Reading Public Schools with the Center for Educational Leadership at Salem State University. This partnership will provide instructional leadership support to the district's principals and other educational leaders through monthly instructional leadership teams, individualized and small group leadership support, and one-on-one coaching for principals.
"It is difficult to envision an investment in K-12 education with a higher ceiling on its potential return than improving school leadership," Milaschewski shared, quoting research from the Wallace Foundation. The effort is in concert with Milaschewski's goal to promote instructional leadership in schools. The partnership will cost $75,000 and will be paid for with Fiscal Year 2022 end-of-year savings.
While enthusiastic about the plan, several School Committee members expressed concerns regarding whether or not the coaches will share Milaschewski's vision for the schools and not their own. In addition to regular coaching sessions, the coaches will be "on call" to principals who have questions or need advice. Milaschewski shared that having coaches outside the oversight process for the principals will be important to the program. However, he will review district goals and guidelines with the coaches in advance of their assignments. There was also concern expressed regarding the extra time burden on principals in what have become increasingly operations-oriented positions. The instructional leadership teams alone are expected to utilize at least three hours a month.
School Committee member Thomas Wise praised the initiative, "For too long we talked about a strategy to do something with no structure to approach the people; you have put the strategy out with the structure to help the people."
In other business, the School Committee voted 6-0 to approve a timeline for the superintendent's evaluation process, mirroring the process conducted this past year. "Tying the review to the school year makes sense as the [superintendent's] goals are school year goals," School Committee member Erin Gaffen commented.
The committee also confirmed its sub-committee and liaison assignments and voted 6-0 to appoint Milaschewski as their representative to both the SEEM Collaborative and Northshore Education Collaborative boards.
Milaschewski announced at the beginning of the meeting that Jillian Ashburner had been hired as the director of the RISE program and that Alyssa Gallegos had been hired as the new principal of the Barrows Elementary School.
The School Committee adjourned at 8:30pm.