Reading's Tim Kelley takes on District Leadership Role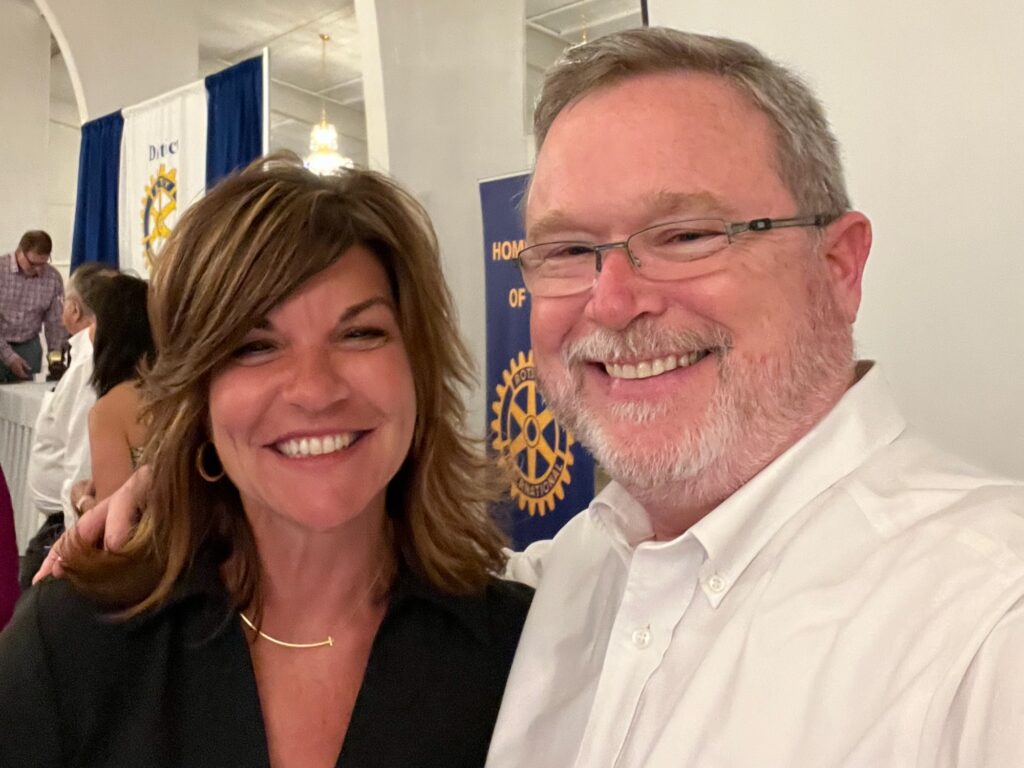 On June 30, Rotary District 7930 of Eastern Massachusetts & Salem New Hampshire held its Annual District Installation of New Officers. The event, held at the Danversport Yacht Club, was attended by more than a dozen Reading Rotarians.
Among those being honored was Reading's Sheila Clarke, owner of M & H Interiors. Ms. Clarke has assumed the role of Reading Rotary Club Co-President along with John Douglass, owner of Douglass, Edgerly, Besson Funeral Home on Sanborn Street. Also being honored was Reading's Tim Kelley, Attorney at Law. Mr. Kelley will take on the role of one of 13 Assistant Governors for Rotary District 7930, which includes 45 Rotary Clubs across the region.
Ms. Clarke is excited for the year ahead. "The past two years with Covid have been so hard for our community," she says. "Individuals, families, and local businesses were all impacted. We're hoping the upcoming year sees a return to normalcy and some of the fun events we love like the Reading Fall Street Faire."
Mr. Kelley is excited to take on a leadership role at the district level. A member of the Reading Rotary Club for 28 years, Mr. Kelley feels strongly about pursuing and expanding the Rotary motto of, "Service Above Self." "Rotary offers a special opportunity to serve the community, both locally and beyond, and to be part of one of most respected worldwide humanitarian organizations. In Rotary you make close friendships, develop professional and personal connections, learn leadership skills and, most importantly, have a lot of fun."
Also serving in a District Role is Peter Majane, who will continue as the Assistant Governor Coordinator. Mr. Majane started in Rotary with North Reading in 2004 and transferred to Reading Rotary in 2022. Mr. Majane is a Vice President of Business Development with Winter Hill Bank in Somerville and has been an active community volunteer the North Reading/Reading community.
Current Rotary President John Douglass is signing on to serve another term this year with Ms. Clarke as his Co-President. "Rotary does so much good in the community. We support local educational and environmental causes, as well as supporting our neighbors in need. It's an honor to serve as President."
The Reading Rotary Board of the Directors for the 2022-2023 year includes:
John Douglass, Co-President
Sheila Clarke, Co-President
Michael Bonsey, Treasurer
Jeanne Borawski, Secretary
Brian Snell, Foundation Chair
Tim Kelley, Public Image Chair
Lisa Gibbs, Membership Chair
Patricia Calley, Director
Kathy Kinney, Director
Phil Stewart, Director
Jennifer Rogers, Director
Reading residents can learn more about Rotary at readingmarotary.org and by following Reading MA Rotary on social media.