BOSTON – The House of Representatives has given initial approval to a policy initiative by House Minority Leader Bradley H. Jones, Jr. (R-North Reading) to establish a student stakeholder advisory commission on mental health.
The proposal, which was inspired by a recent meeting between Representative Jones and students from Lynnfield High School, was adopted as an amendment to House Bill 4879, An Act addressing barriers to care for mental health, which seeks to improve access to mental health services and to establish parity between behavioral and physical health care insurance coverage.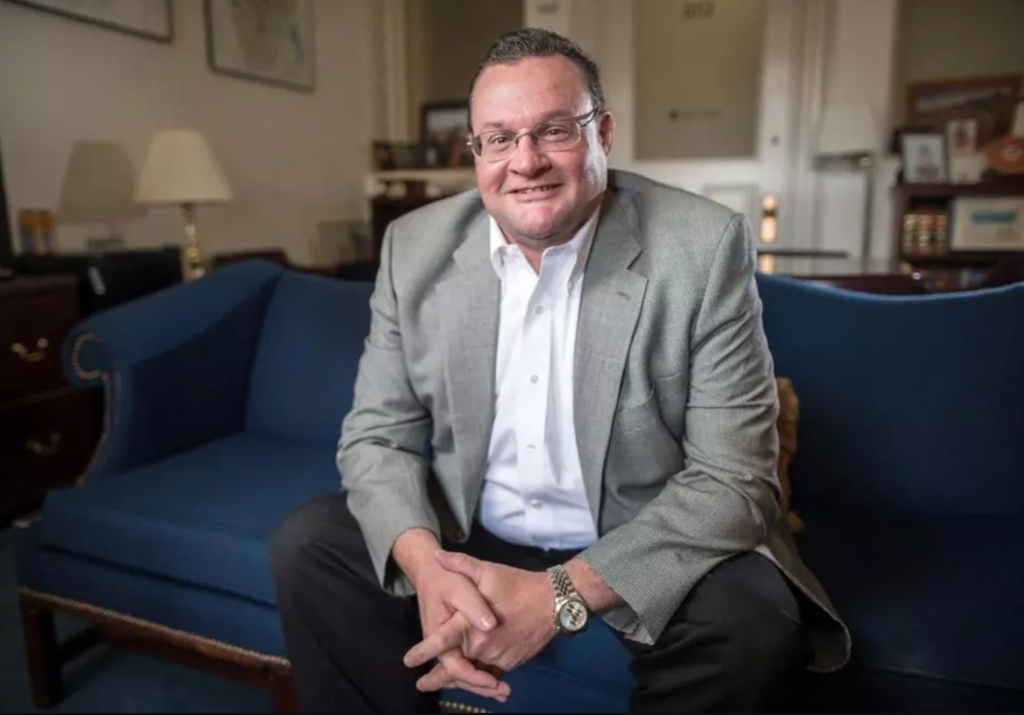 "When I met recently with a group of sophomores at Lynnfield High School to discuss their civics project, I was very impressed with their thoughts on mental health issues and how Massachusetts can better address those issues in our schools," said Representative Jones. "This amendment grew out of the brainstorming we did on how we can work together to ensure that students' mental health needs are being met and to make sure students have somewhere to turn if they or someone they know needs help."
Under Representative Jones' proposal, the members of the advisory commission will work closely with the Department of Elementary and Secondary Education (DESE) to develop and implement school-based programs to promote student mental health and well-being and to evaluate the effectiveness of current statutes related to these issues. The commission will meet at least twice a year with the Commissioner of Elementary and Secondary Education and at least once a year with the Board of Elementary and Secondary Education (BESE) "to ensure that students and their families in the Commonwealth have access to a wide range of comprehensive mental health programs and services." 
Specifically, the commission will collaborate with DESE and BESE to develop programs and services related to, but not limited to:
eliminating the stigma associated with mental health illness;
recognizing the signs of mental health problems;
addressing cyberbullying;
preventing and responding to student suicide and actions involving self-harm;
helping students avoid negative coping behaviors such as substance use; and
promoting treatment and recovery from mental illness
The 15-member commission will be chaired by the Commissioner of the Department of Mental Health and will include among its members four secondary school students and one student representative from the Massachusetts Association of Student Councils. Rounding out the commission will be one representative from the National Alliance on Mental Illness (NAMI) Massachusetts' Allies for Student Mental Health program; one representative from the Massachusetts Association for Mental Health; four representatives from the Massachusetts School Mental Health Consortium drawn from geographically diverse areas of the state; one representative from the Massachusetts School Counselors Association; one representative from the Parent Professional Advocacy League (PPAL); and one medical professional appointed by the Massachusetts Medical Society who shall be a licensed psychiatrist specializing in adolescent mental health care.
The commission will be responsible for issuing an annual report by June 30 updating the House and Senate on its findings and recommendations, including any proposed changes to current statute.
The Senate previously approved its own version of the mental health parity bill which does not include the student stakeholder advisory commission. A six-member Conference Committee has been appointed to resolve the differences between the two bills.
Representative Jones said he will continue to advocate for the commission language to be included in the final Conference Committee report that will be forwarded to Governor Charlie Baker for his review and signature.