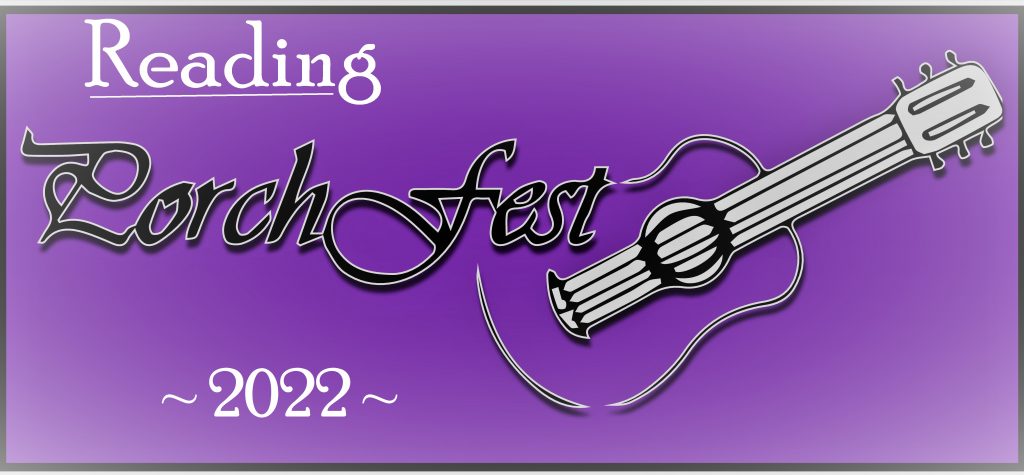 Reading, MA — This past Saturday (June 25), the fourth edition of Reading Porchest presented 51 separate acts at 25 locations throughout the town. From noon to 6 pm, residents and visitors traveled from porch to porch, driveway to driveway, or lawn to lawn to hear a wide range of genres – everything from classic rock, to a capella, to bluegrass and blues, to Appalachian fiddles, and more.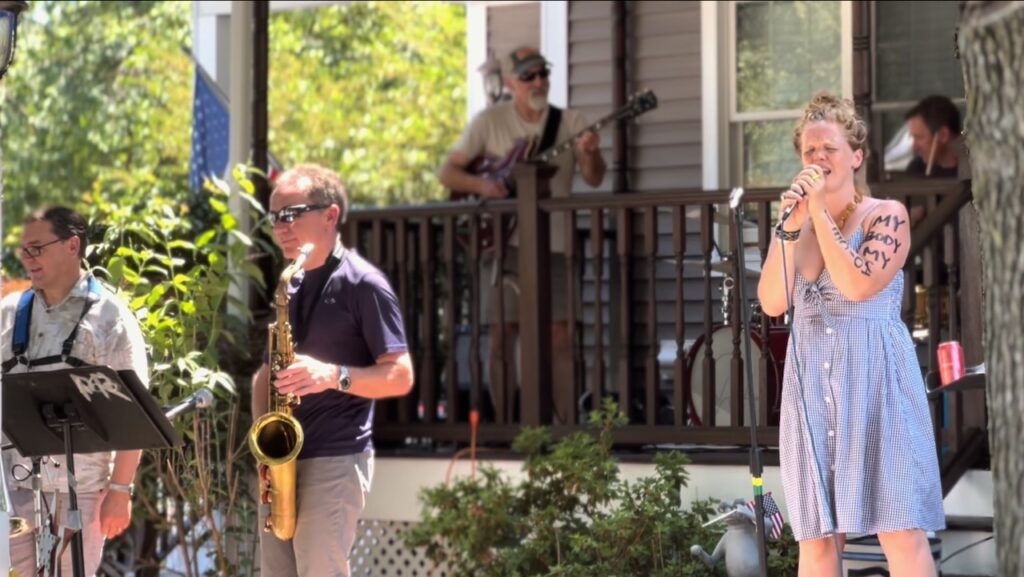 The day was hot, but it did not stop or slow down the throngs who showed up at each venue to listen.
Not only were there those who offered up their properties as temporary music stages for the afternoon, but nearby neighbors were seen toting out chairs and beach umbrellas to make the revelers and performers comfortable and offer water on a warm day.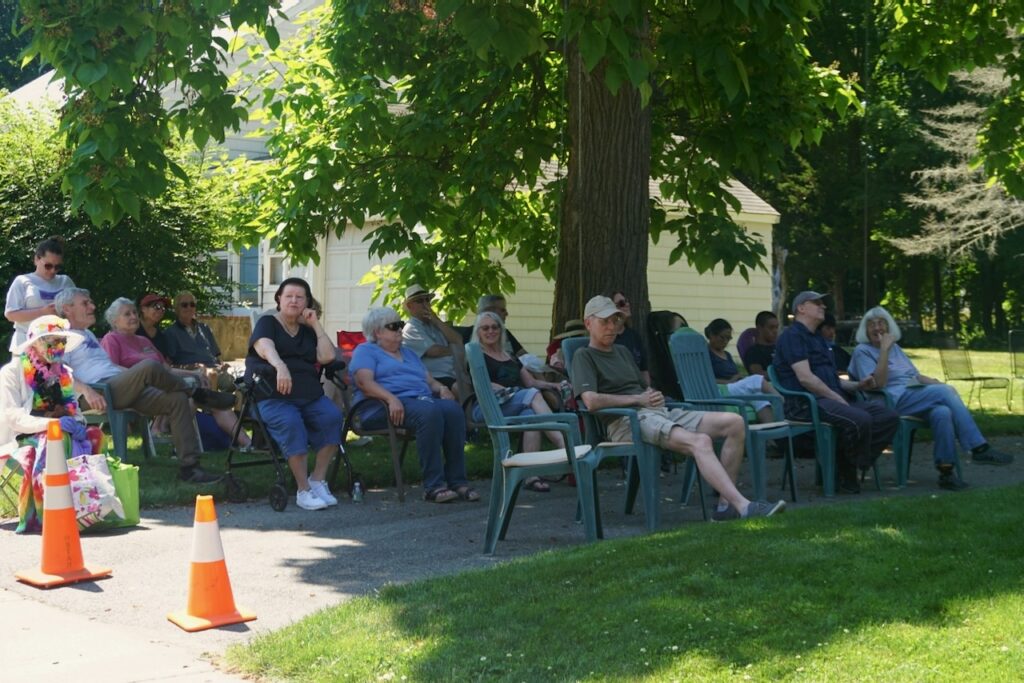 The caliber of the music at this free event was stellar. One resident was heard to say that he could have listened to a particular performer all afternoon, then added that he felt that way about every session he'd seen.
The style of each residential venue varied. Some were quiet affairs with neighbors stopping by for a song or two, while others evolved into block parties with scores of attendees, complete with the aroma of hot dogs and hamburgers wafting down the street.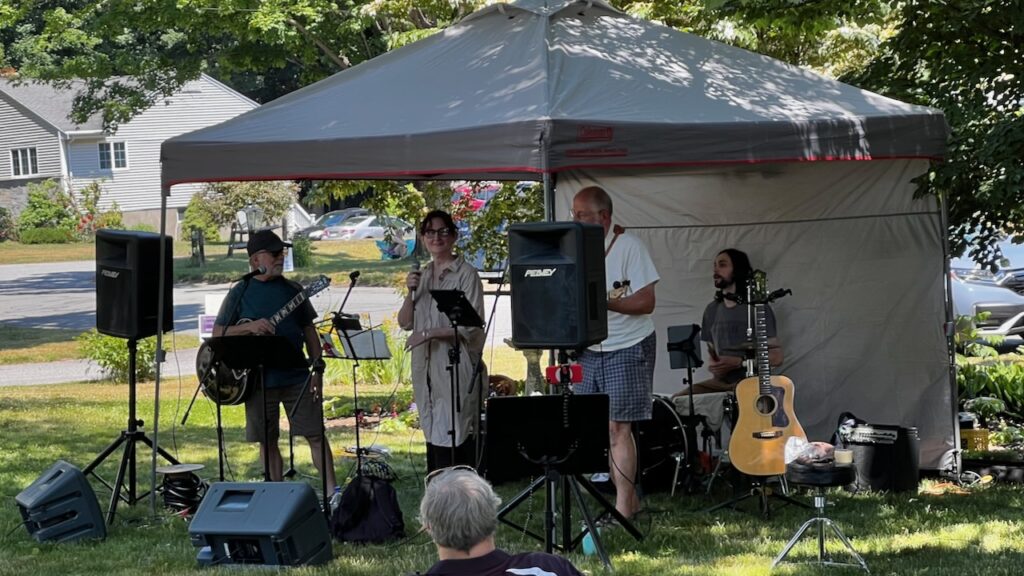 The PorchFest Committee members were extremely pleased with both the outcome and the reaction to this year's event and have already announced that Readingites should be on the lookout during the next several months on word of PorchFest V, slated for next June.