Reading, MA — The Town of Reading's Economic Development Division is excited to bring a new pop-up pocket park to downtown Reading at 52 Haven Street. The new pocket park is temporary for the 2022 summer season and includes new turquoise bistro tables, flowers in containers, rain barrels and professional public art.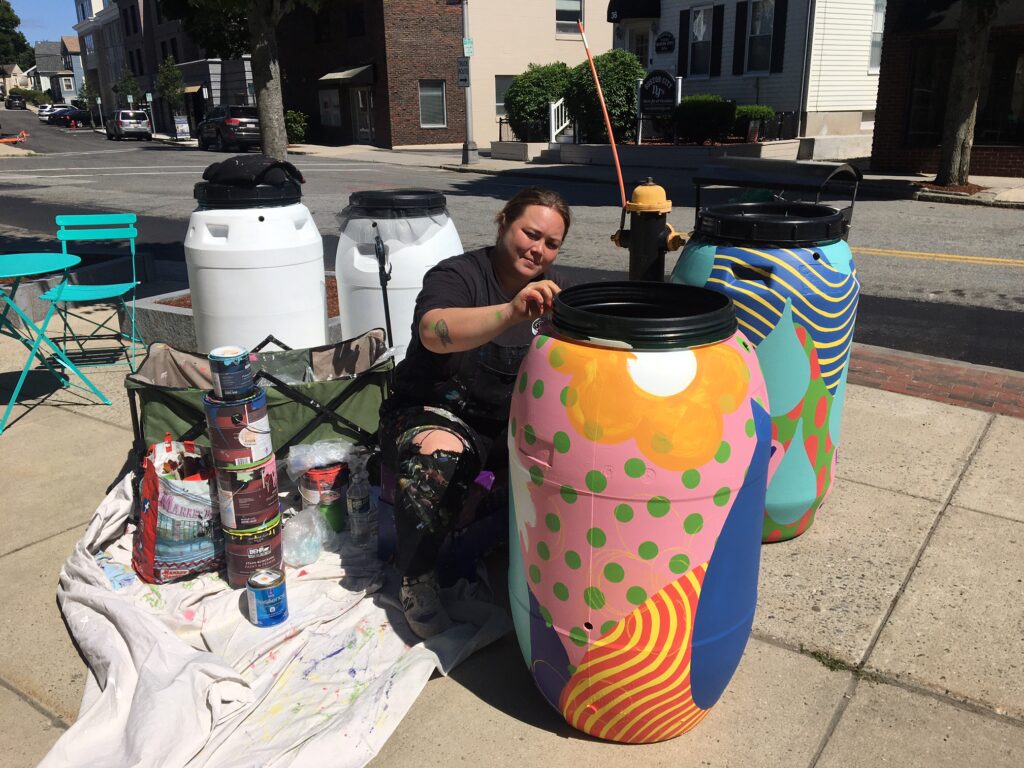 A pocket park is a small outdoor space, most often located in an urban area surrounded by commercial buildings or houses on small lots with few places for people to gather, relax, or to enjoy the outdoors.
This week, June 21-24 we invite the public to come and watch renowned professional murals Anna Dugan paint four original pieces of art on rain barrels at the pocket park.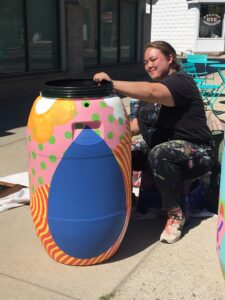 Anna holds a BFA from UMass Lowell and is a full-time professional muralist. Her work celebrates her Filipino heritage through vibrant colors, patterns, storytelling and modern folk art. Through her work, her goals are to make art accessible, create Filipino representation in public art, and to use art to bond communities. She also designs and installs art to help private businesses elevate their brand and marketing strategy.
"We are thrilled to have been able to hire Anna to design and paint such fun and vibrant art to help enliven lower Haven Street and to help create a welcoming and inspiring place for everyone to visit," said Erin Schaeffer, Economic Development Director.
For more information about Anna's work, visit https://www.annadidathing.com/