Malden, Massachusetts – A new Thanksgiving Day tradition is set to begin this November as the Saint John's Pioneers and the Malden Catholic Lancers battle on the gridiron as part of their regular Catholic Conference season on Wednesday, November 23, 2022. In a coin toss held on Thursday, June 2, it was determined that this year's game will be held at Malden Catholic's Donovan Field at Brother Gilbert Stadium in Malden, Massachusetts – with future games alternating with Pioneer Field at Saint John's in Shrewsbury.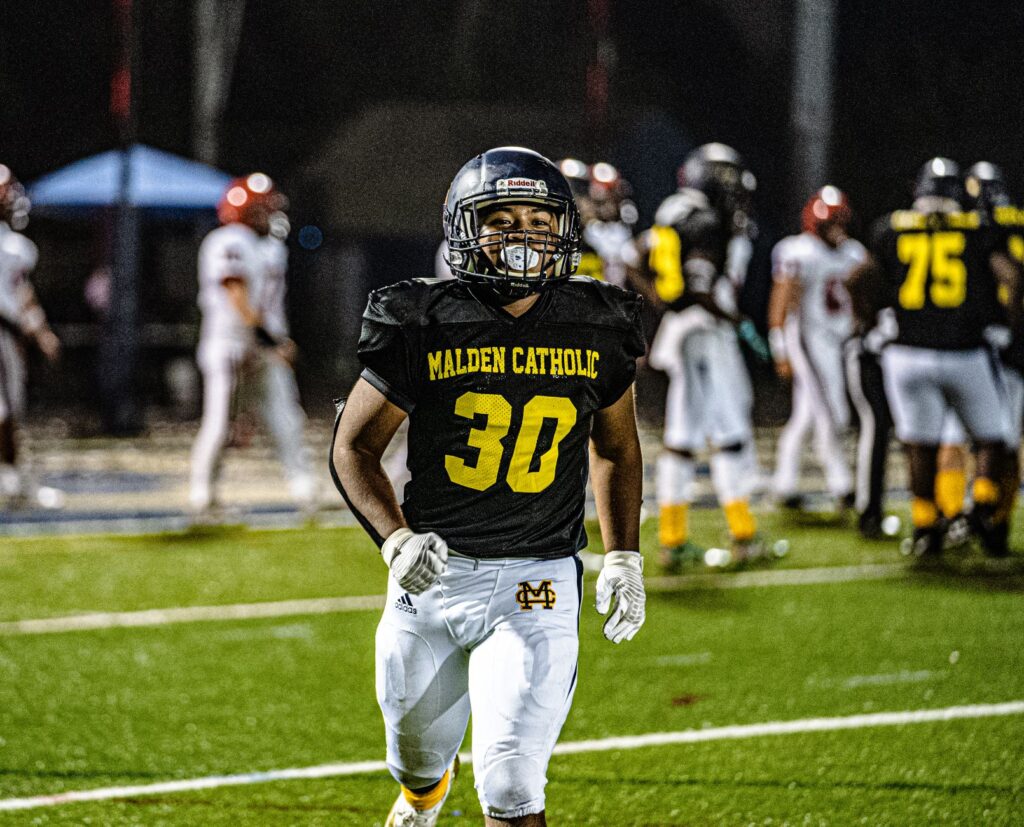 "We are delighted to end our football season with a new tradition that will enhance the experience for both teams and provide tremendous enjoyment for our entire community," stated John K. Thornburg, Malden Catholic President. "The Catholic Conference is regarded as one of the most accomplished sports conferences in terms of its winning reputation and we look forward to an exciting matchup."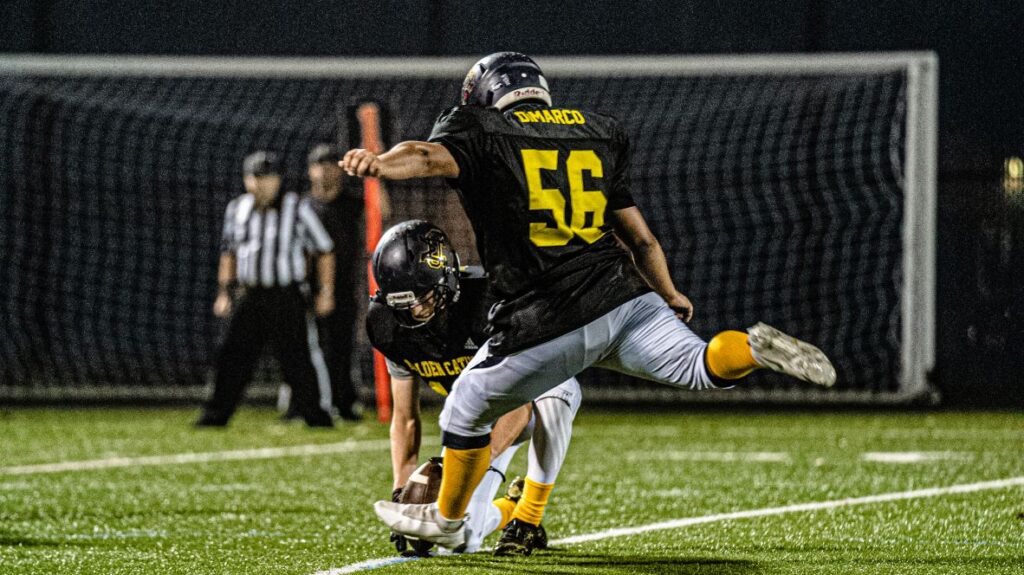 "As a Xaverian Brothers Sponsored School, much of what we do is steeped in long standing tradition. To begin a new tradition in partnership with a school within our XBSS network is exciting," shares Saint John's Headmaster Alex Zequeira. "Our schools share a commitment to Catholic education and a focus on the whole person making this game about more than a final score, but about a longstanding tradition of excellence and to the deep-rooted relationships that exist in our respective communities."
More information regarding ticketing will be released as the event nears.
Since 1932, Malden Catholic High School has shaped emerging leaders in our community, claiming a Nobel Laureate, a Senator, two ambassadors and countless community and business heads among its alumni. Annually, graduates attend some of the nation's most renown universities including Harvard, Georgetown, Brown, Cornell, Tufts, Georgia Tech, Boston College and Amherst College. Foundational to student success is Malden Catholic's codivisional model which offers the best of both worlds, single-gender academics during the day and integrated social and extracurricular opportunities after school. Malden Catholic is known in the community for its rigorous academics, SFX Scholars Program and award-winning STEM program (Science, Technology, Engineering and Math) with electives such as Robotics and Engineering Design. Malden Catholic curriculum is designed to improve individual growth mindset, leadership principles, success outcomes along with integrating the Xaverian values of trust, humility, compassion, simplicity and zeal. maldencatholic.org
ABOUT SAINT JOHN'S HIGH SCHOOL
Founded in 1898 and located in Shrewsbury, MA, Saint John's High School is a Xaverian Brothers Sponsored college preparatory Catholic school that embraces tradition and innovation and educates boys in grades 7-12 from 65 different cities and towns in Massachusetts, Connecticut, and Rhode Island. The mission and purpose of Saint John's is to assist students in developing the fullest and best version of themselves while preparing them for college and for lives of meaning and purpose. For more information, visit stjohnshigh.org.