Quannapowitt Players Presents Paul Osborn's "Morning's at Seven" from June 17-26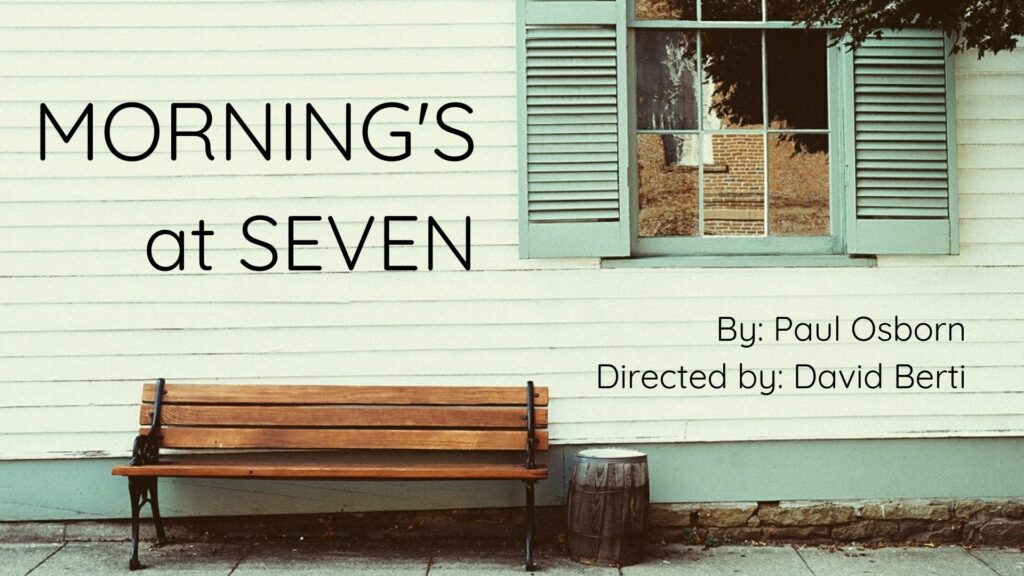 Reading, MA — Aaronetta and Ida Gibbs have lived next door to each other most of their lives and along with Esther, all of the Gibbs sisters are an open book to each. (Husbands not included.) Into the fray comes Myrtle Brown, perpetually engaged to Ida's son, Homer. But Homer can't seem to pop the question. Hailed as "one of the best American comedies," this perennially charming portrait of small town America fifty+ years ago was revived on Broadway in 1980 and in 2002 to critical acclaim. This under-appreciated gem of the American theatre is a wry and winsome comedy that will delight audiences!
Directed by David Berti, and featuring: Anne Damon, John Day, Gordon Ellis, Sue Gilbert, Margaret McCarty, Kim Myatt, Jud Pierce, Mark Rolli, and Dee Swan.
Tickets are $22, $20 for Seniors/Students, and can be purchased online at qptheater.com/box-office. Or for reservations, call the QP Box Office at (781) 942-2212. Only checks and cash are accepted at performances.
Friday and Saturday performances are at 8PM. Sunday performances are at 2PM.
All patrons must remain masked while in the theater at all times. QP's full COVID policies can be viewed here: qptheater.com/covid-19-policies/