Reading, MA–Austin Prep celebrated the Baccalaureate Liturgy and Commencement Exercises for the 139 members of the Class of 2022 on Friday, May 20th on Father Seymour Field on the campus of Austin Prep. Friends, family, faculty, staff, Austin Prep Board of Trustees and graduates came together for Mass and the conferring of diplomas for members of the Class.
Celebrant Most Rev. Mark O'Connell, J.C.D., emphasized to graduates the lessons of adapting and change, especially as a result of the challenges presented in recent years by the pandemic. "I was here at the original one of these," Bishop O'Connell noted, referencing the 2020 Baccalaureate Mass – the first Austin Prep year end celebration held outside as a dual ceremony – in which he was the celebrant. "Not embracing change leads to loneliness and bitterness. Those who change too much become narcissistic and depressed. It is important to find a balance. This is a skill you learned at Austin Prep during the pandemic which will be with you for the rest of your life."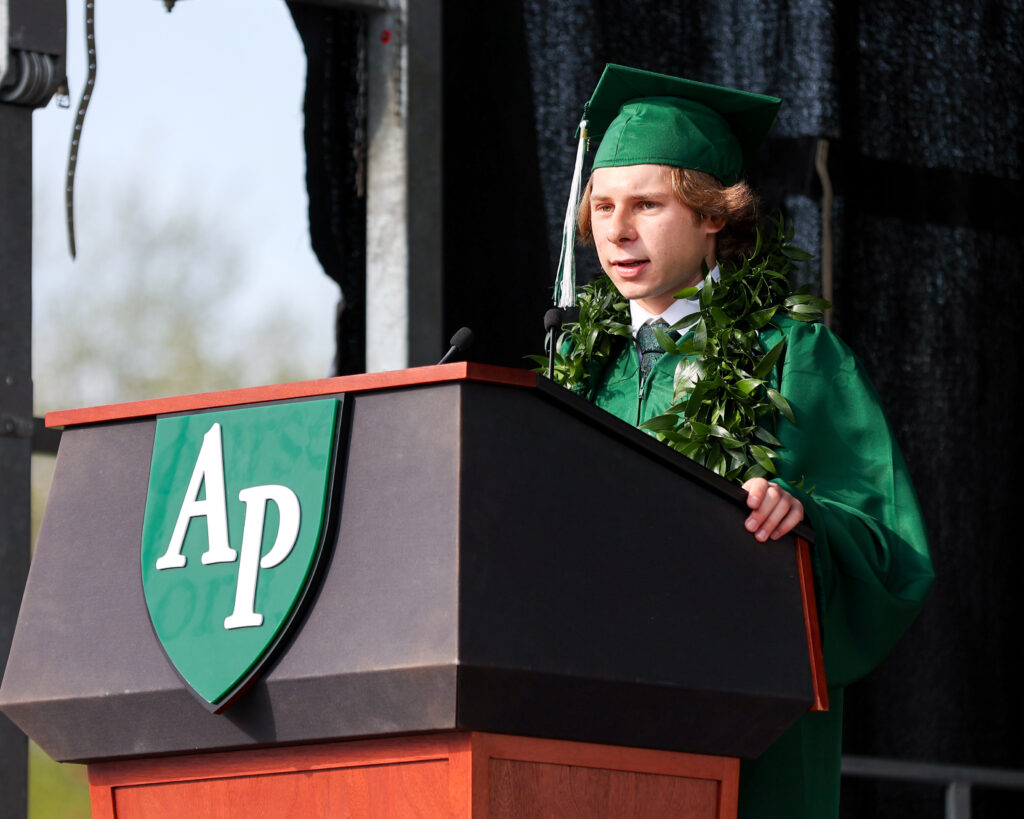 Brendan McCarthy, Class of 2022 Salutatorian, also focused on change, specifically referencing improvements to campus aesthetics and the Dining Hall experience. "Things have changed dramatically for us over the last few years. Changes are not a negative thing, they are an opportunity," McCarthy said. "My new advisor is a godsend and the new teachers we've gained more than fill the gap that was left during Covid. I'm proud to say that Austin Prep is a finer institution than when I first joined the class of 2022 and it's on an upwards trajectory."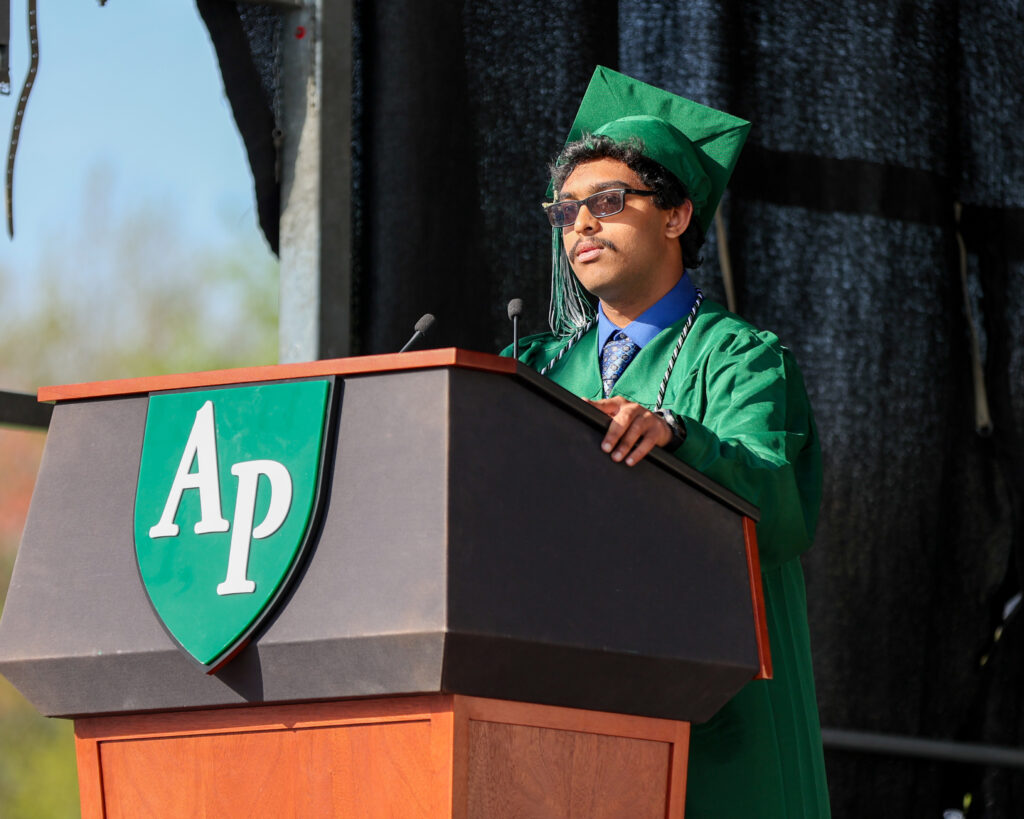 Like Bishop O'Connell, Class of 2022 Valedictorian, Vikramaaditya Gonuguntla, encouraged classmates to find a balance in life. "By going through hardships like remote learning, we have learned more than any other graduating class that a balance between our well-being and our work is crucial to living a fulfilling life. I know I regret taking harder classes that sacrificed great times with friends, so take it from me and live your life to the fullest. Our years in college will be hard, but as long as we have fun, we will remember them as the greatest and most rewarding times of our lives."
Austin Prep's Head of School, James Hickey, Ph.D., referenced the astonishing literary output of Austin Prep's patron St. Augustine, while extrapolating from those writings two potential pieces of advice to navigate the journey ahead. "First, there is no one in the human race to whom we do not owe love. If we let love prevail, then God is with us on the journey. 'Love one another, as I have loved you.' Second, we were all made in the image and likeness of God, for God, and the journey we are on is a journey back to God."
Hickey continued: "The Augustinian hearts that you have formed during your time at Austin Prep is the center of love, the center of caritas. Go boldly into the world with your Augustinian heart. It is exactly what the world needs to become more just, more loving and more compassionate to create here on Earth, the City of God. Members of the Class of 2022 may your journey be long, may it be happy, fulfilling, meaningful and healthy, and may it bring you to that moment, when your heart is no longer restless, and is resting in the love of God."
The event included remarks from Austin Prep Board of Trustees Chair, Daniel Bouchard, who congratulated the Class and reflected on the "unwritten curriculum" that has benefitted his own children as they carved a path for their own lives after they graduated from Austin Prep. Bouchard also noted that the Class of 2022 has been collectively awarded more than $28 million in scholarships to some of the top colleges and universities in the United States.