HIGHLIGHTING TIES BETWEEN LOCAL SENIORS AND LOCAL YOUTHS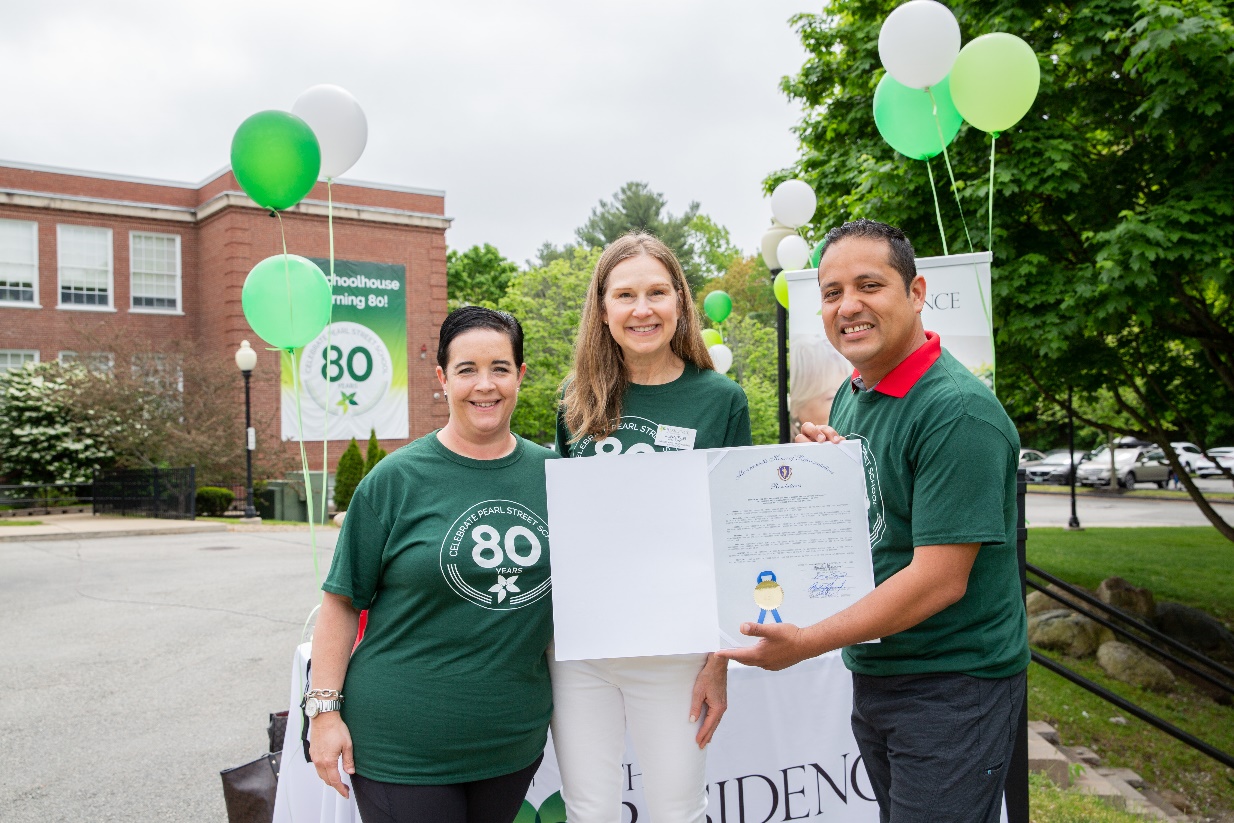 100-Year-Old Pearl Street Resident Jean Bates Participates in Opening Kick-Off Ceremony
May 23, 2022 – The Residence at Pearl Street assisted living community located at 75 Pearl Street, Reading, MA, owned and operated by LCB Senior Living, LLC hosted the Grandparents Day event at the youth soccer field located on the community's campus Saturday morning, where more than 50 people gathered to watch the day's events.
The celebration joined together youth soccer players from Reading with their families, grandparents, and residents of the assisted living community to recognize the richness of intergenerational experiences for all age groups. Players from the opposing Somerville and Medford Youth Soccer teams also participated in the day's event.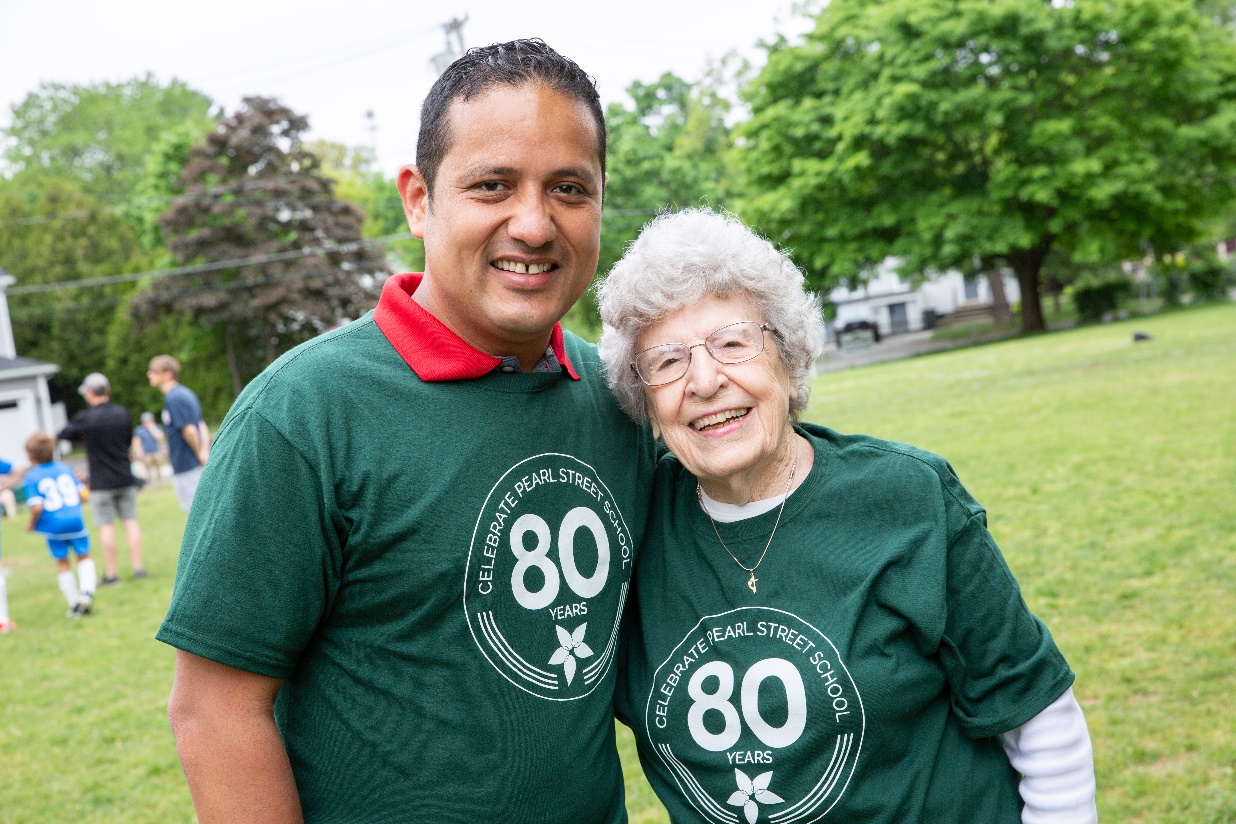 The Residence at Pearl Street's 100-year-old resident, Jean Bates, took part in the ceremonial opening kick-off for the first game. Mrs. Bates was surrounded by her family, including her great-granddaughter, as she commenced the on-field festivities. Reading Town Manager, Fidel Maltez, also attended the event with a citation commemorating The Residence at Pearl Street's dedication to the local Reading community.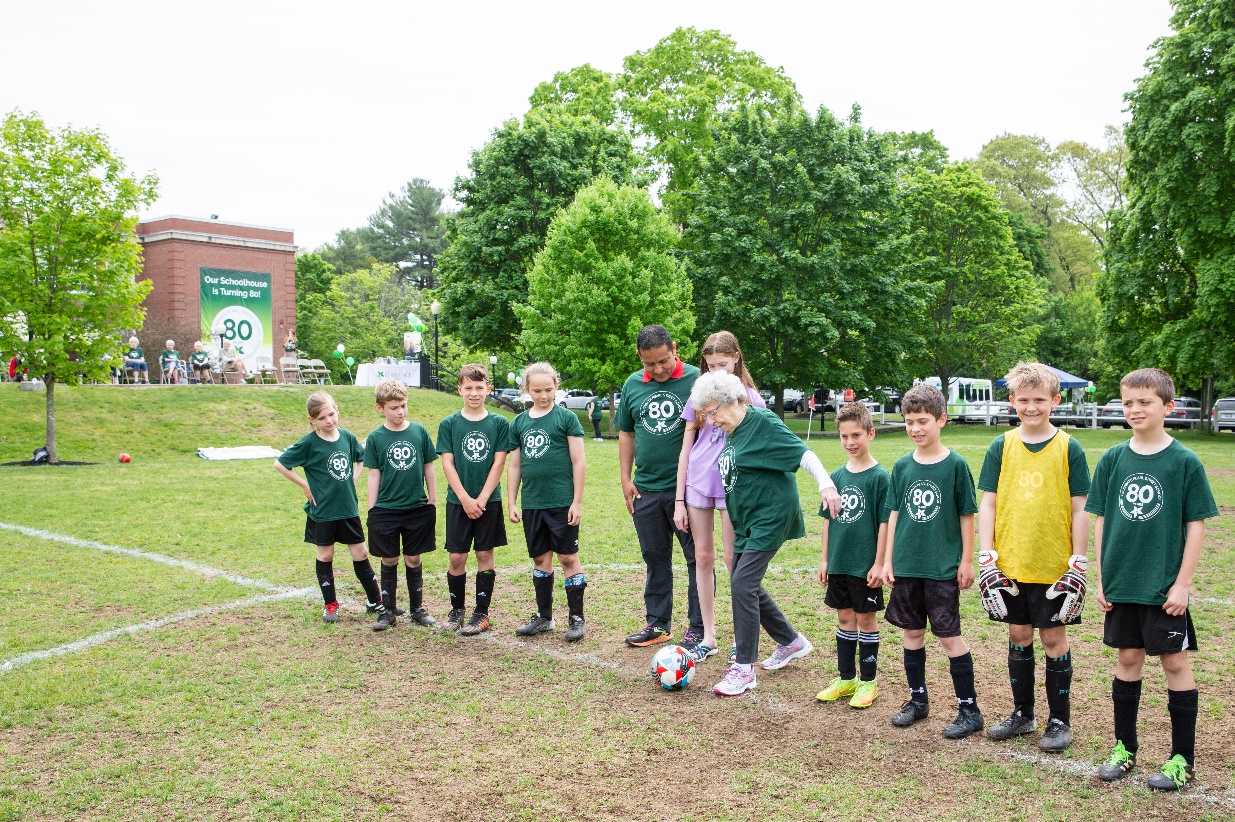 Refreshments, photographs, and specialized t-shirts were provided to the teams that participated in the Grandparents Day soccer matches by The Residence at Pearl Street and LCB Senior Living associates.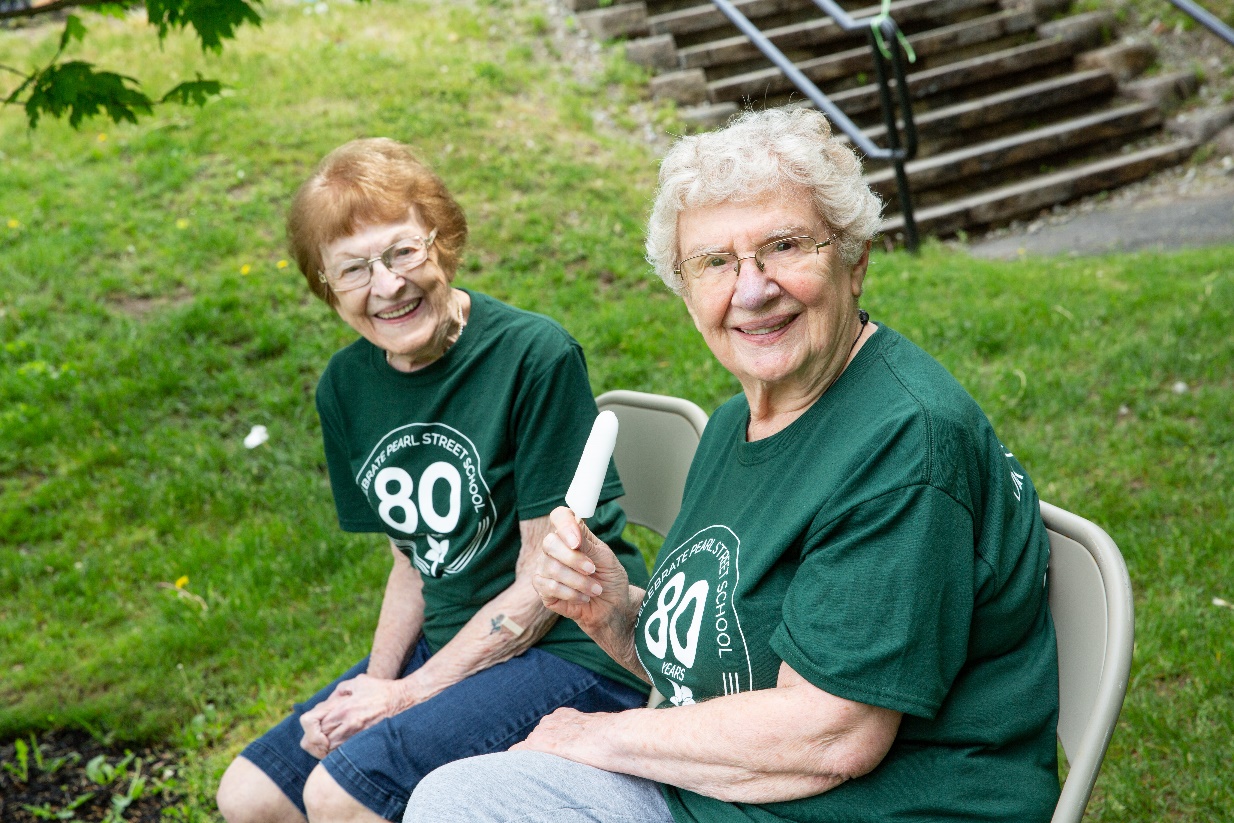 Founded in 2011, LCB Senior Living owns and/or operates 34 senior living communities throughout New England and the Mid-Atlantic, with additional properties in development. The Norwood, MA-based company is the fastest growing senior living provider in the region, offering independent and assisted living services to more than 2,000 seniors, along with its renowned Reflections Memory Care program for those suffering from Alzheimer's disease and other dementias.
Further information can be found on the company's website or by calling (781) 944-9200.