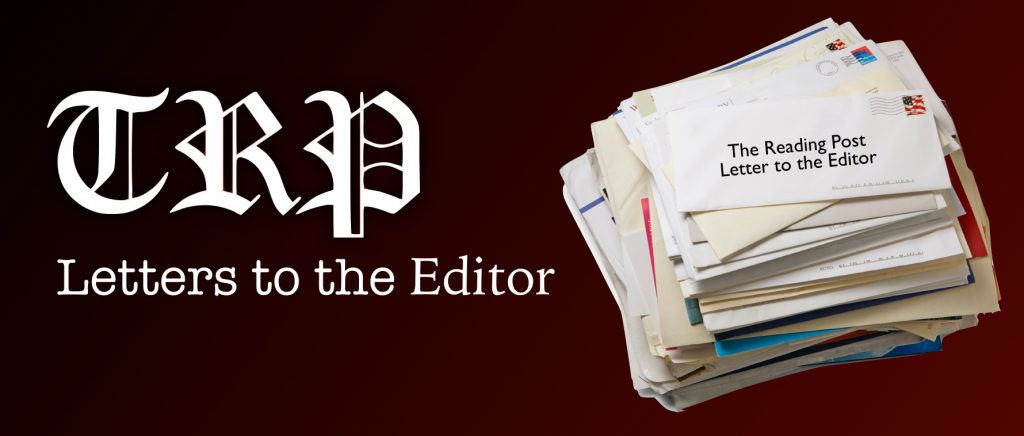 The Reading Post accepts Letters to the Editor. All letters must be signed. The Reading Post reserves the right to edit or not publish any letters received. Letters do not represent the views or opinions of the Post. editor@thereadingpost.com
---
Dear Editor
I would like to thank everyone involved in the hard work that went into Tuesday's vote for money for the new reading curriculum for our students. While some will never understand the full impact of what this vote means, as a mom with three kids, the importance of this can not be quantified.
There are so many people to thank for getting this done. First, the principals, teachers, and volunteer parents who spent countless hours advocating for it. We also have to thank the entire Literacy Team that put time and research in. We also have to thank the ARPA committee for pushing this through to the Select Board. And finally, we need to thank the School Committee and Select Board for their unanimous votes.
The equity of our MCAS test scores in reading needs help, and this new curriculum will help all the children in Reading. 
Our town is finally gaining the momentum to be the best school district in Massachusetts. We have a TRULY fabulous administration, we have amazing teachers who are invested in the kids, and we have volunteers on three boards who all want what is right for our kids. 
There really are too many people to thank; the old JE Task Force, the new literacy team, and our new Superintendent Tom Milaschewski for his succinct presentation to both ARPA and the Select Board.  
I am also forever grateful to School Committee Chair Tom Wise who has seen and understood the reading issues in our town for years. He continually pushed this boulder up the hill, from his days on the JE Task Force to his attendance at SEPAC meetings. I don't think people realize how long he's been in the trenches working to help fix the gaps in our reading.  On Mr. Wise's School Committee Campaign, he said reading would be his main focus, and It's nice to see a campaign promise come to fruition. Great things are coming for our kids!  
Thank you to all involved.
Alicia Williams
Parent | Town Meeting
Member Marla Lane