Join us for a Community Meet & Greet with Sudeshna Chatterjee, on May 18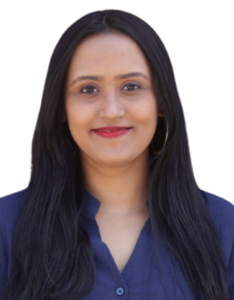 Reading, MA — Please join us at the library for a Meet & Greet with Sudeshna Chatterjee, Director of Reading's newly created Office of Equity and Social Justice. Take this opportunity to learn more about the division's mission, vision, and community engagement opportunities. You'll hear about the volunteer-led advisory board for the division, get to know the Director, and be able to register your interest in volunteer opportunities. The event is open to all and will be held at the RPL's community room on the ground floor. Refreshments will be served.
The role of the Director of Equity and Social Justice at the RPL was developed after more than two years of thoughtful and thorough conversation and received broad, town-wide approval. The Division, comprising the director and the advisory board, will work towards establishing cross-community partnerships, assessing organizational needs, and collaboratively developing plans and programs to bring the Reading community together in a shared vision for an inclusive Reading for all.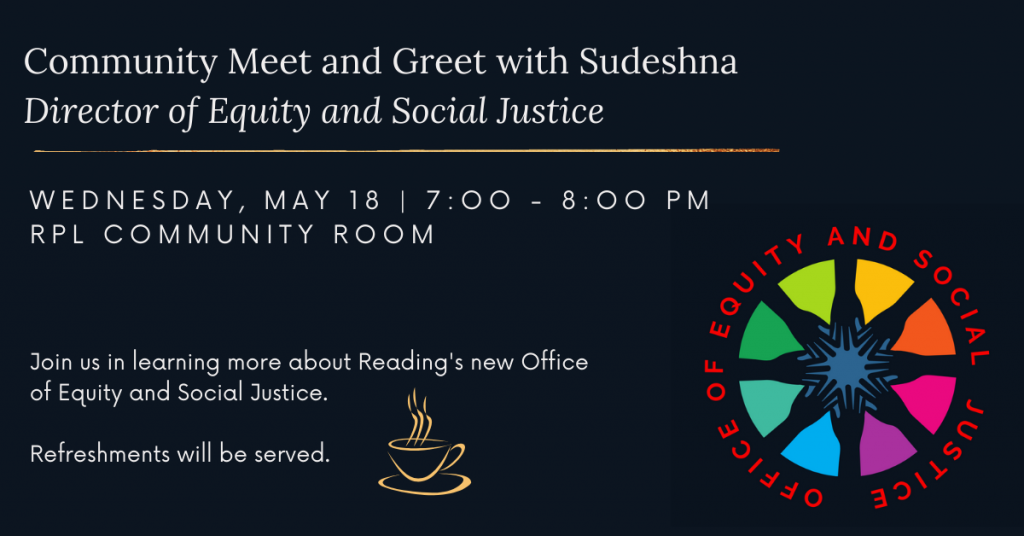 Join us in the library's Community Room on Tuesday, May 18, 2022, from 7:00 – 8:00pm. ❦
The Reading Public Library is committed to evolving together to strengthen communication, equity, collaboration, and learning in our community. Our mission is to be a center and resource for learning and civic engagement. We provide a place and platform of, by, and for the people who can benefit as individuals as well as contribute to the well-being of the community. We work to achieve these goals and commitments by focusing on education, equity, accountability, and access.