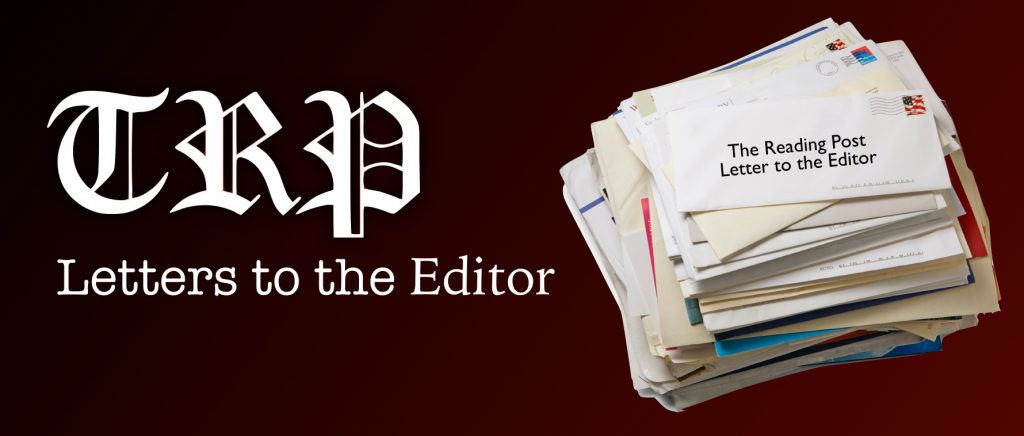 The Reading Post accepts Letters to the Editor. All letters must be signed. The Reading Post reserves the right to edit or not publish any letters received. Letters do not represent the views or opinions of the Post. editor@thereadingpost.com
---
I would like to offer my support to Phil Pacino for the RMLD Board of Commissioners. I have had the pleasure of working with Phil and the other RMLD Board members over the past two years. My experience on the Board and as a Town Meeting member has allowed me to understand how Phil operates and his dedication to Reading.
I know of only a few individuals who are as tireless to contributing to the betterment of our community. Phil has been a public servant for Reading for decades. Phil brings a balanced and thoughtful approach to all decisions. His unrivaled institutional knowledge of the RMLD is constantly leaned on. He is the reference for understanding policies and drivers for having them in place. Being able to draw on that experience is asset to everyone at the RMLD. There is not a situation he has not seen and he is adaptable to new challenges. His focus is bringing the RMLD into the future with a balanced approach. 
With his vast experience Phil understands how public meetings operate. He is the voice of reason making sure all policies and public meeting laws are followed. Countless hours are spent on reviewing meeting minutes. The attention to details is exactly why he is a such great Board member.
I would kindly ask for your vote for Phil to continue providing solid leadership as a RMLD Board member.
Thank you
Robert Coulter
RMLD Board Chair