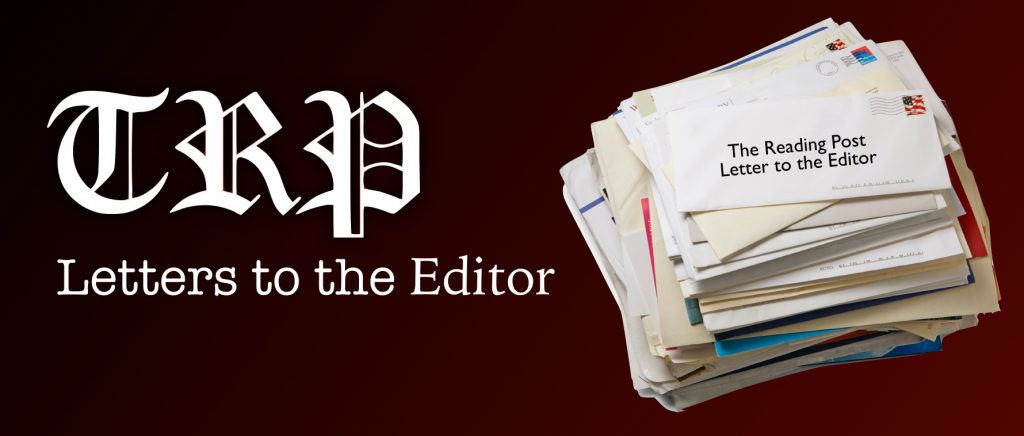 The Reading Post accepts Letters to the Editor. All letters must be signed. The Reading Post reserves the right to edit or not publish any letters received. Letters do not represent the views or opinions of the Post. editor@thereadingpost.com
---
I have had the pleasure of attending the candidate's kick-off meeting for all three candidates. I have listened to the candidates discuss their experience, past and current engagements with the town, and future vision for Reading, during "Meet the Candidates" night hosted by the Reading Democratic Town Committee. I have casually perused their websites. In the upcoming election, I will be enthusiastically voting to reelect Mark Dockser for the Select Board.
Mark has spent the last 12 years directly serving our community, first on the Finance Committee for 9 years, and then 3 years on the Select Board. I don't always agree with the decisions Mark makes, but watching him over the last few years in this role made me really appreciate his contributions. His track record of balancing the financial needs of the town, supporting local businesses, and making well-thought-out decisions makes him an ideal individual to fill one of the open seats. He actively listens to the diverse opinions and concerns of the residents, examing complex topics from different angles prior to formulating, and explaining his decision. Mark engages in a respectful, considerate, and conscientious manner without grandstanding. His experience from years of service to the town will have a significant and positive impact working with our new School Principal and just hired Town Manager.
I am looking forward to voting for Mark Dockser and encourage you to join me in doing so, on April 5 at the Hawkes Field House at RMHS.
Genady Pilyavsky
Harriman Aveune