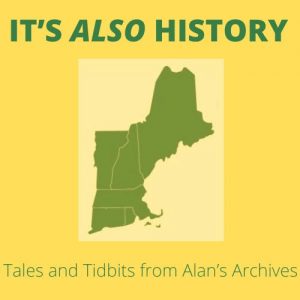 It's Also History: Tales & Tidbits from Alan's Archives
Alan Foulds is a local historian who has written several historically related articles in addition to his book, "Boston's Ballparks & Arenas." He is a major contributor to the writing of "At Wood End." Mr. Foulds is also Reading's Town Moderator.
A spring day in 1780 was like no other. It was so dark at noon that candles were needed at lunchtime, animals returned to the barn, and the crickets chirped as if it were night. Some thought the end of the world was at hand. Others looked for a rational explanation, and some just took the time to goof off. Although there have been many plausible hypotheses, no one has ever been absolutely sure what happened on that long ago May 19th.