Reading, MA — New Town Manager Fidel Maltez shared in an interview with RCTV's Sherri VandenAkker his prediction that the coming years are going to "be a bright time for Reading." Maltez opened the interview by sharing his journey to Reading from his birth in Managua, Nicaragua, to his move to the United States, early education in Miami, Florida, and three years of professional work in China.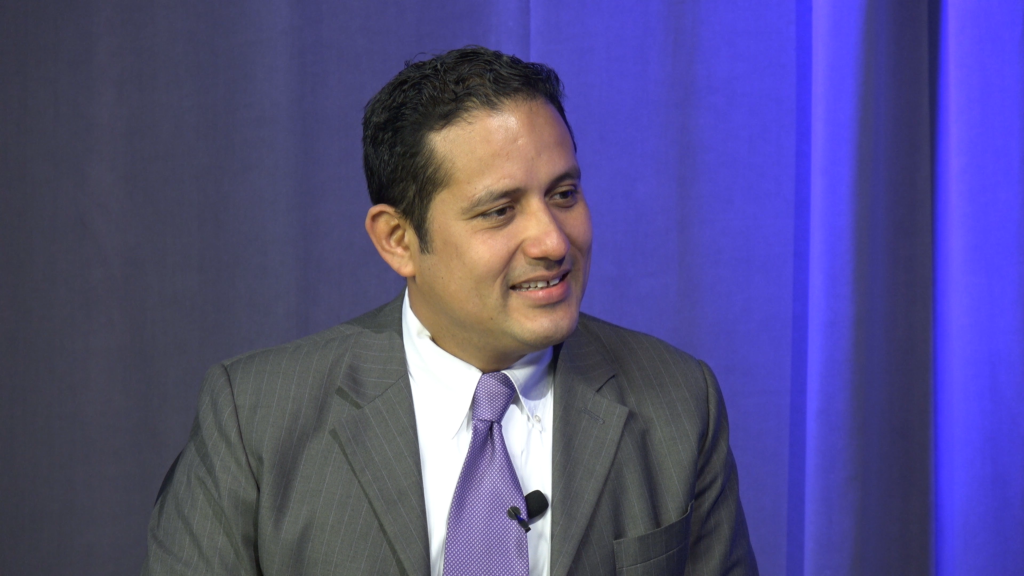 Maltez comes to Reading after having worked for the city of Chelsea for the past five years, most recently as its Director of Public Works. "Everyone I have met [in Reading] has been very welcoming and excited for the future of Reading," Maltez shared. He continued, sharing that the importance of public service was instilled in him by his father and that the lesson of "continuous improvement" is one that he has taken from the private sector.
Maltez reported that as he has begun his tenure, he has been engaged in meeting staff and residents in town touring facilities such as the police station and the high school. "My primary goal is to be visible and accessible," Maltez indicated. "I am learning from the residents about their priorities." On his first day on the job, he strolled through the downtown, speaking with business owners and residents alike. "You want a downtown where residents and visitors want to come," Maltez opined.
Maltez also shared that he has met with Superintendent of Schools Thomas Milachewski "a handful of times" and believes that the relationship between the two leaders is critical. "Having a wonderful and healthy school department is something we are all invested in," Maltez stated. Maltez also indicated that determining the fate of the Killam Elementary School is a key issue for the town.
According to Maltez, other issues Reading faces include the development of a plan for a senior center and engagement with the arts. "The arts are a way to create a sense of community," Maltez shared.
Maltez praised the Department of Public Works, and the public safety departments, calling the Reading Fire Department "one of the best in the region." He also expressed gratitude for the "thoughtful and mindful" transition provided by retiring Town Manager Robert LeLacheur. Maltez is impressed with the town's strong financial position as well, referring to Reading's free cash reserves as "the envy" of many towns in the area.
The entire interview by VandenAkker can be viewed on RCTV's "Community Connections" on Comcast channel 9 and Verizon channel 31