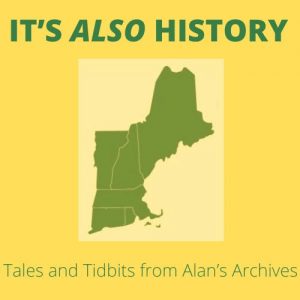 It's Also History: Tales & Tidbits from Alan's Archives
Alan Foulds is a local historian who has written several historically related articles in addition to his book, "Boston's Ballparks & Arenas." He is a major contributor to the writing of "At Wood End." Mr. Foulds is also Reading's Town Moderator.
You don't often hear of nobility in New England, but if you drive through Woburn Square – about four miles from where the American Revolution began, that would free this country of royal and noble titles – you might just spot a statue labeled "Count Rumford." How did this happen? Why is he honored as such? Listen in to find out about this genius inventor and politician, and a man on the wrong side of the American cause.