BOSTON – House Minority Leader Bradley H. Jones, Jr. (R-North Reading), State Representative Richard M. Haggerty (D-Woburn) and Senator Jason M. Lewis (D-Winchester) recently joined with the Baker-Polito Administration to announce the Reading Fire Department has been awarded a Firefighter Safety Equipment Grant totaling $18,001.82 from the Massachusetts Department of Fire Services.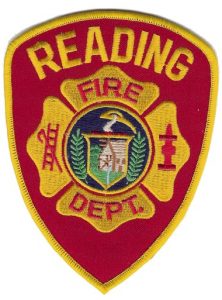 Reading was among 306 Massachusetts fire departments to be approved for funding under the program, which is designed to assist communities with the purchase of personal protective and safety equipment that meets the safety standards established by the National Fire Protection Association (NFPA) and the Occupational Safety and Health Administration (OSHA).
Under the grant program, 118 different types of equipment are eligible for funding, including personal protective clothing, thermal imaging cameras, hazardous gas detectors, and extrication equipment. Some of the most popular items funded through the program include helmets, hoods, gloves, coats and boots.
"With this grant funding, Reading will be able to make critical public safety upgrades to ensure the protective equipment used by its firefighters is in full compliance with the latest industry standards," said Representative Jones. "Firefighters face many on-the-job hazards while protecting the public, so it's important we do everything we can to help make their jobs safer."
"Making sure our fire department professionals have the tools they need to keep our community safe is always a top priority," said Representative Haggerty. "We all rely on our public safety officials to help us in our times of need – this grant will help them accomplish that goal."
"The Reading Fire Department is an excellent example of community-minded public servants working diligently to ensure all Reading residents stay safe," said Senator Lewis. "I'm pleased that Reading FD will receive these funds to continue to equip firefighters with the necessary and oftentimes lifesaving equipment that helps make their challenging jobs possible."
"Best practices for firefighter safety are constantly evolving as technology advances and our understanding of the short- and long-term health impacts of the work improves," said State Fire Marshal Peter Ostroskey. "This program is so important to help fire departments modernize their equipment and get firefighters the protection they need. The long-term health outcomes realized from these grant awards will have a truly immeasurable benefit."
The Firefighter Safety Equipment Grant Program was established under Chapter 151 of the Acts of 2020, An Act financing the general governmental infrastructure of the Commonwealth, which set aside $25 million in funding. A total of $5 million in grants were approved statewide in the latest funding round, which marks the second year in which grants have been awarded.