Metro Credit Union, Massachusetts' largest state-charted credit union, today announced the opening of its latest branch on 470 Main Street in Reading, Mass. The location is Metro's 15th branch, adding to its overall network in Middlesex, Suffolk, and Essex counties.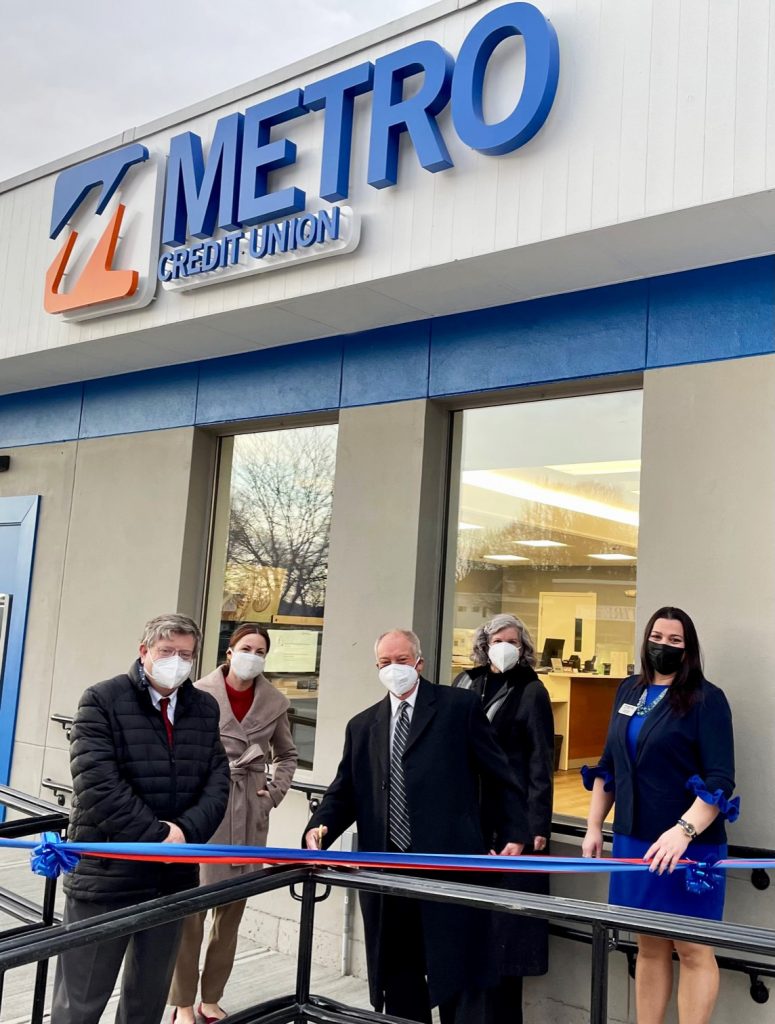 The branch offers Metro's full suite of consumer and business products and a 24/7 ATM. Complete with teller line and drive-up window service, the branch lobby features a non-traditional open space area allowing for more convenient access to Metro representatives. In addition, the Reading location includes dedicated resources for mortgage lending, commercial banking, and investment services, as well as a coin counting machine.
With extensive financial services experience, Ilva Velmishi, Branch Manager and Greg Allen, Assistant Branch Manager, are the leadership team at the new site.
The Reading branch is open:
Monday – Wednesday 9 a.m. – 5 p.m.
Thursday – Friday 9 a.m. – 6 p.m.
Saturday 9 a.m. – 1 p.m.
Drive-up opens at 8:30a.m.
"We are excited to further expand our branch network to offer more access and better serve Reading and its surrounding communities," said Robert Cashman, Metro President and CEO. "It's yet another milestone in our close to 100-year history that we continue to provide a positive banking experience with those who bank with us."
For more information about Metro Credit Union, please visit metrocu.org, or connect with Metro on LinkedIn.
About Metro Credit Union
Metro Credit Union is the largest state-chartered credit union in Massachusetts, with $2.4 billion in assets. Metro provides a full range of financial products to close to 200,000 members in Essex, Middlesex, Suffolk, Norfolk, Plymouth, Barnstable, Bristol and Worcester counties in Massachusetts, and Rockingham and Hillsborough counties in New Hampshire, as well as to employees of over 1,200 companies through its Metro@work program.
Founded in 1926, Metro currently operates 15 branch offices in Boston, Burlington, Chelsea, Framingham, Lawrence, Lynn, Melrose, Newton, Peabody, Reading, Salem, Tewksbury, and coming soon to Dorchester, Medford, and West Roxbury. Metro is also a Juntos Avanzamos ("Together We Advance") designated credit union, an honor given to financial institutions for their commitment to serving and empowering Hispanic and immigrant consumers. Metro was recently named among the most charitable companies in Massachusetts by the Boston Business Journal. Learn more at MetroCU.org and connect with us on LinkedIn.