Cummings Properties employees designate a cumulative $518,000 to local organizations
Reading, MA – Four Reading nonprofits had reason to be thankful recently, as they received a collective $6,000 in donations through Cummings Community Giving. Each year, employees of Woburn-based commercial real estate company Cummings Properties are invited to participate in this philanthropic initiative by selecting a local organization to receive a $1,000 contribution from the firm. 
The program is designed to give back in the areas where Cummings Properties team members live and work. In 2021, participants directed $518,000 to 335 nonprofits in 98 local cities and towns.
Now in its tenth year, Cummings Community Giving has resulted in more than $4 million in donations to date.
Reading nonprofit Mission of Deeds received $3,000. The following Reading organizations received $1,000 each: Austin Preparatory School, Burbank YMCA, and J.W. Killam Parent Teacher Organization.
"The Cummings organization believes that its giving can be better informed and more impactful when community members help decide where donations go," said Dennis Clarke, Cummings Properties chairman, and CEO. "By 'democratizing' philanthropy in this way, we reach many organizations that are making a meaningful difference, but that we may not have heard about otherwise."
Reading resident and Cummings director of communications and marketing Joyce Vyriotes designated her $1,000 to Mission of Deeds.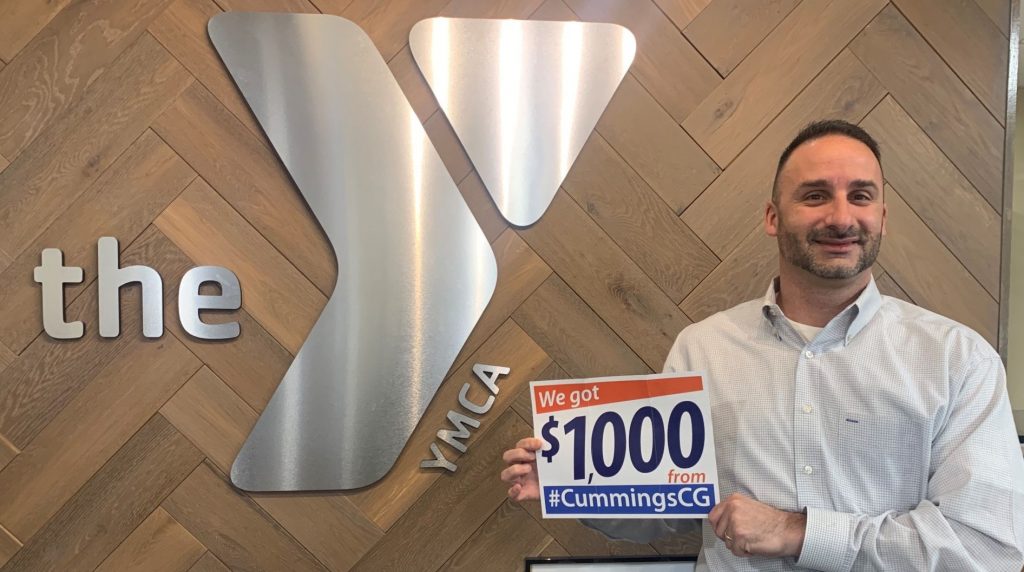 "In light of the pandemic, the services Mission of Deeds provides are needed more than ever," said Vyriotes. "I'm so appreciative that Bruce and his team found a way to continue supporting people in need despite all the challenges of the past two years."
Cummings Community Giving is open to employees of Cummings Properties as well as its affiliated retirement communities, New Horizons at Choate in Woburn and New Horizons at Marlborough. Colleagues with a decade or more with the company are given the option to select two organizations for $1,000 each.
In recent years, the program has expanded to include longtime leasing clients, Cummings Foundation volunteers, and other friends of the Cummings organization. These participants made their selections earlier in the year, generating an additional $225,000 for local nonprofits in 2021.
More information about Cummings Community Giving, including the complete 2021 recipient list, is available at cummings.com/ccg.
Cummings Properties' 11 million square feet of commercial real estate accommodates labs and clean rooms, offices, healthcare facilities, restaurants, retail storefronts, warehouses, satellite offices, executive suites, and more. With a portfolio of this size and variety, the firm can meet almost any commercial real estate need from 150 square feet to 300,000 square feet. Its in-house experts in design, construction, and property management offer "one-stop shopping" for the business community.