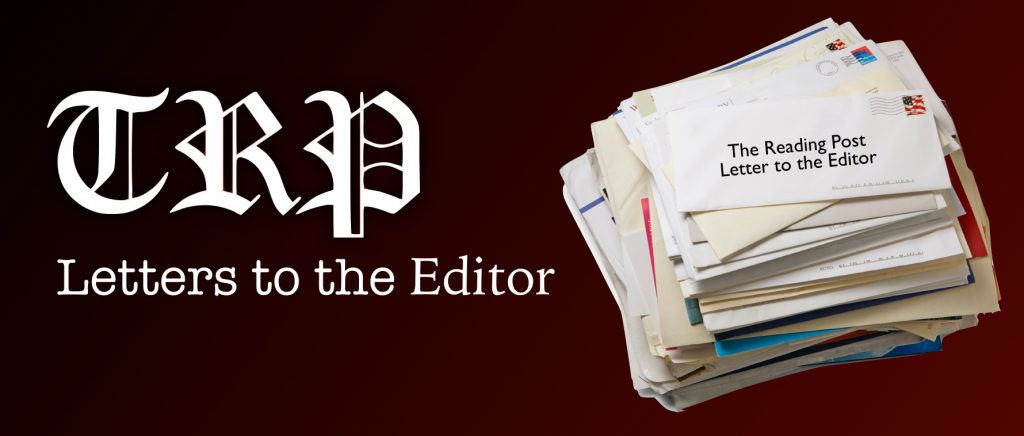 The Reading Post accepts Letters to the Editor. All letters must be signed. The Reading Post reserves the right to edit or not publish any letters received. Letters do not represent the views or opinions of the Post. editor@thereadingpost.com
---
As a long-time resident of Reading, I am writing to express my disappointment in the recent vote in the Massachusetts House on H4253 which would create a new regulatory scheme for medical facilities. If passed into law, this bill would likely stop the proposed Mass General Brigham planned facility in Woburn. That would be terrible for this community. I am writing because I am not sure that our local communities are aware of this fact and encourage others to support the need for the planned Woburn facility.
As a young man, I was a hospital corpsman where I served the better part of my 4-year obligation at the Naval Hospital in Chelsea MA. That set me off on a lifetime of service first in the military and then as a RN here in Massachusetts. When my family has faced medical issues, we have been so grateful to be close by to Mass General Hospital to get care. I know my wife is alive and doing well today due to the care she received at MGH where, to be honest, at most hospitals, she would have been told to get her affairs in order. Given what I know personally about medical care and the outstanding treatment my family has received at MGH, we will continue to travel into Boston for care at MGB facilities.
I was so excited to hear about the comprehensive care site in Woburn because it will save us time and money both in the travel into Boston and in the actual cost of the identical care. Even if the same services are available locally at other facilities, my family is not alone in its loyalty to MGB providers because we know that all care is not the same. A local option for MGB practitioners would be so welcome in this community for patients like my wife and me – and for thousands of others who choose to get care at MGB facilities now whether that is in Boston or at ambulatory care sites in Danvers or Waltham. This new site will improve access to world class care in our region.
These new regulations create a fiction suggesting that all providers are the same and if local providers offer a similar service that patients will readily go to a different facility based on cost alone. Patients know better. We go where we have confidence in the practitioners and where we are comfortable in their care. Everyone's family is priceless. We all deserve the quality available at Mass General Brigham. Approval of the integrated care center in Woburn cannot come soon enough.
Healthcare is personal. I know that as a longtime provider and as a recipient. I travel to MGB sites because the care I receive there is superior to anything I can get at a local provider. It's that simple. Bringing a new MGB comprehensive care site closer to home will bring more medical services to our community while offering less expensive options for Mass General Brigham patients. I sincerely hope that elected officials will not stand in the way of their constituents' access to medical care.
Steven Adams
Reading, MA