Janet Ruth (Crowell) Thompson, age 79, a life-long resident of Reading, MA, peacefully passed away on November 19, 2021. Daughter of William Crowell and Dorothy (Bennett) Crowell, she was the loving mother of her son; Douglas, and her two grandchildren; Evan and Preston.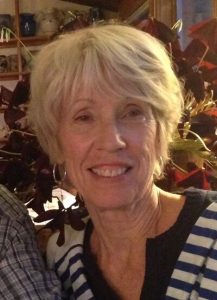 Janet is also survived by her sister; Jean Tormey and her brother; Richard Crowell, and life partner; Marc Tumas, along with nieces, nephews, and close friends who will miss her dearly. 
She was active in the Church Circle as a longtime member of the First Congregational Church in Reading.  A very kind and graceful lady, Janet devoted much of her later life in assisting and taking care of elderly people at their homes or in nursing homes.  She always had a cheerful outlook that brightened up everyone around her and will be deeply missed by many.
Relatives and friends are respectfully invited to attend a memorial service in celebration of Janet's life, at the First Congregational Church, 25 Woburn St., Reading, MA at 2:00 PM on Saturday, December 4, 2021.  A private family graveside ceremony will be held at Pine Grove Cemetery in Salem, NH at a later date.  Memorial donations may be made to the Nature Conservancy, the National Audubon Society, or the First Congregational Church of Reading.