Fat Larry's Set to Open December 2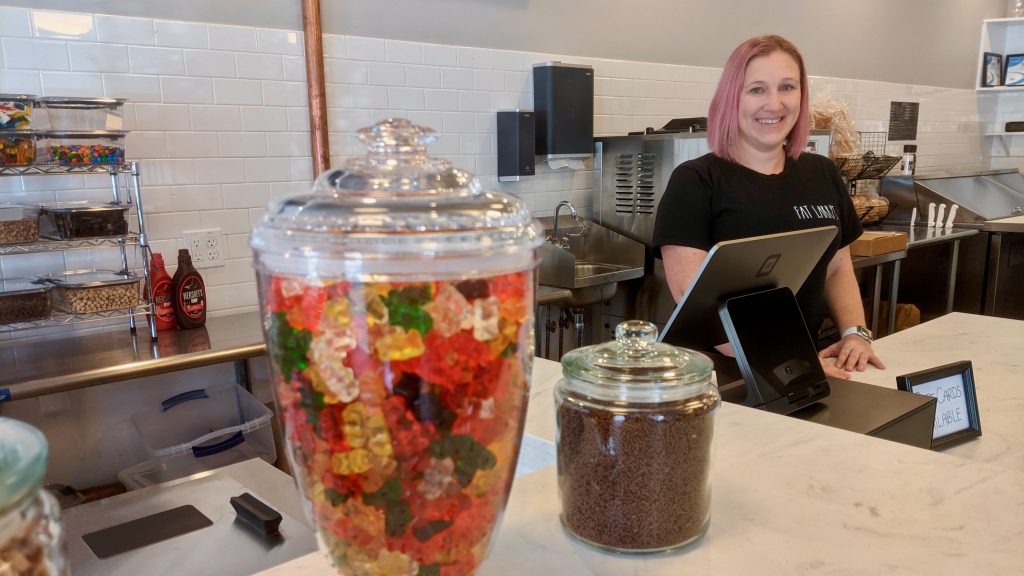 Reading, MA — It's always exciting to watch a new business begin, but there's something about that new business being an ice cream shop that adds to that feeling exponentially. That's just what's happening on Haven Street now, as Fat Larry's, an ice cream and sandwich shop, puts the final touches on its new endeavor.
Fat Larry's, at 169 Haven Street, will be owned and operated by the brother-sister combination of Crystal Hodson and Greg Hodson. It's a real family affair as Crystal's mother, Jeanne, and sister-in-law Janelle has been there helping out from the start of the project. In fact, the building is owned by her father, Larry Hodson, who lent his name to the store. When asked if he minded them calling it Fat Larry's, both Crystal and Jeanne chimed in unison, "No. It was his idea." Crystal explained that one night around the kitchen table, they were throwing around potential names – some that included references to both Crystal and Greg – when their dad shouted, from the other room, "How about Fat Larry's?" Everyone agreed that it was perfect, and it stuck.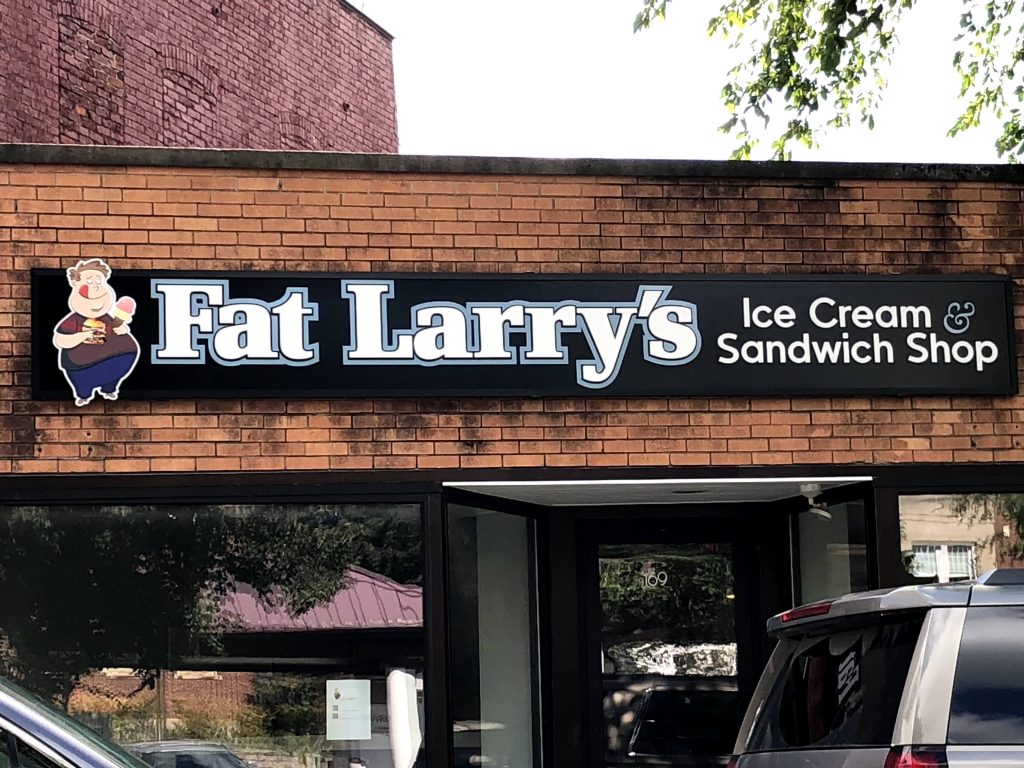 Ms. Hodson explained that it's been a long haul getting ready. As they approached the finish line – or more accurately, the starting line – she reminisced. "It all began in October 2020. The previous tenant had moved out. We brainstormed about what the downtown area could use. I live just around the corner. I wanted something that would add to the walkability draw of the area in and around the square. Ice cream fits the bill. I looked at my brother. He looked at me, and we decided we can do this. Thirteen months later, and here we are." She said the delays weren't so much about COVID but rather supply chain issues. In March of this year, the operation became an LLC, and an architect was hired. Everything was finalized by May, and work began.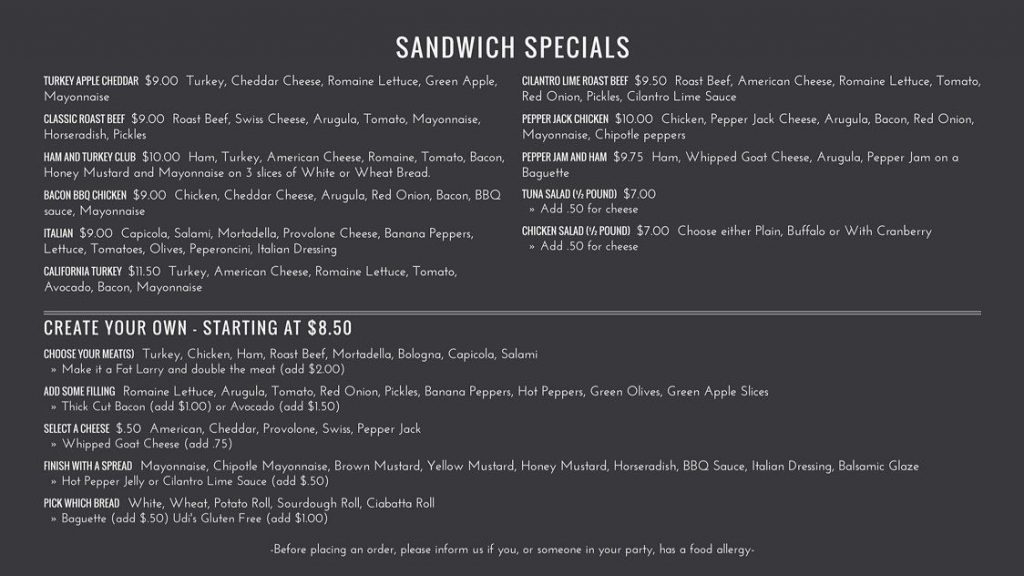 Crystal Hodson is excited that her shop is located right in the heart of a town that she is heavily involved with. She serves on the Business Improvement District Steering Committee as well as the RCTV Board of Directors. In 2019, she was a member of the 375th Anniversary Steering Committee.
When asked about experience in the industry, Crystal responded, "Zero, for both of us." They have, however, had help from friends. One, who worked for an ice cream stand, has passed on invaluable advice – everything from identifying popular products to guiding them to the correct consistency of a frappe.
The location has been transformed into a traditional yet modern-looking ice cream parlor. Personal touches have been added, including wall treatments, lighting, and even the tables, which were made personally by Crystal and her family. Giving the impression of marble, they are made of a composite with coloring added by them. She says, "My sister-in-law, Janelle, has the designer's eye."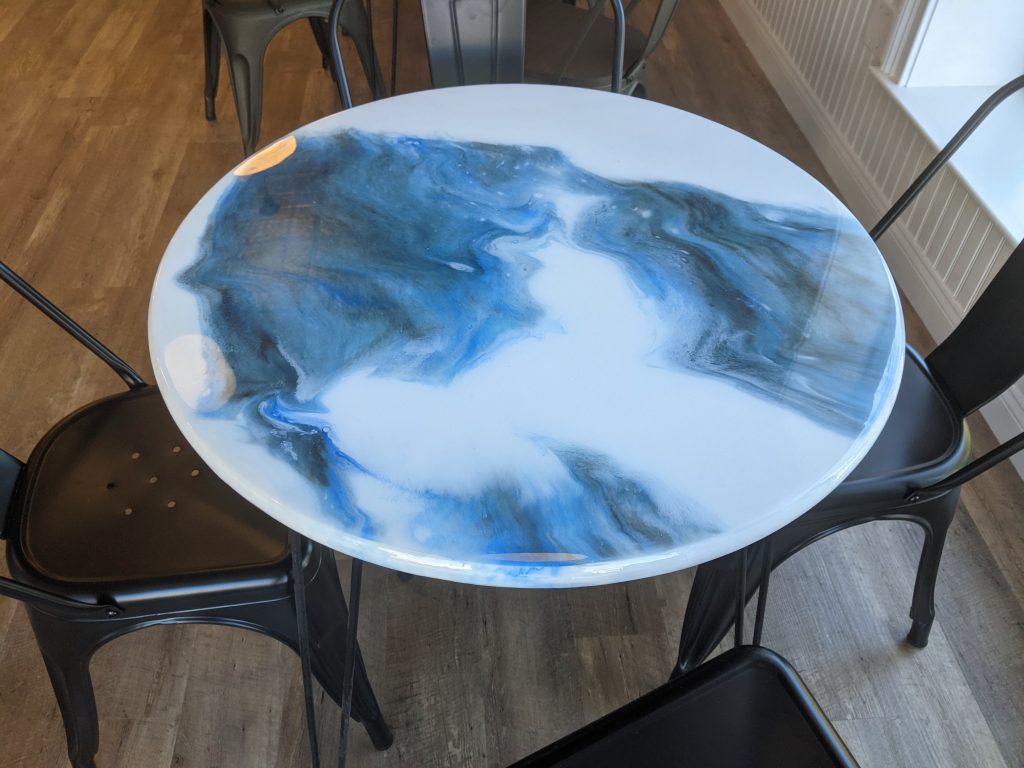 Crystal points out that it is first and foremost an ice cream shop, but that's not all. It will also offer sandwiches made using Boar's Head products. The initial 12 flavors of ice cream, by the way, come from Shaw Farm in Dracut. Asked her favorite flavor, Crystal quickly responded, "Cookie Dough, of course."
Fat Larry's winter hours are Monday-Friday from 11-2, then again from 4-7, and Saturdays from 11-8. The Grand Opening takes place on December 2, during the first night of Shop the Block.