Reading, MA — The Reading Animal Clinic officially broke ground for its new facility to be located at 1310 Main Street on November 7. The plans call for a new 10,959 square foot two-story facility on the lot next to the current clinic. The plan also calls for forty-seven parking spaces to be shared by the two buildings. The Community Planning and Development Commission approved the project this past February.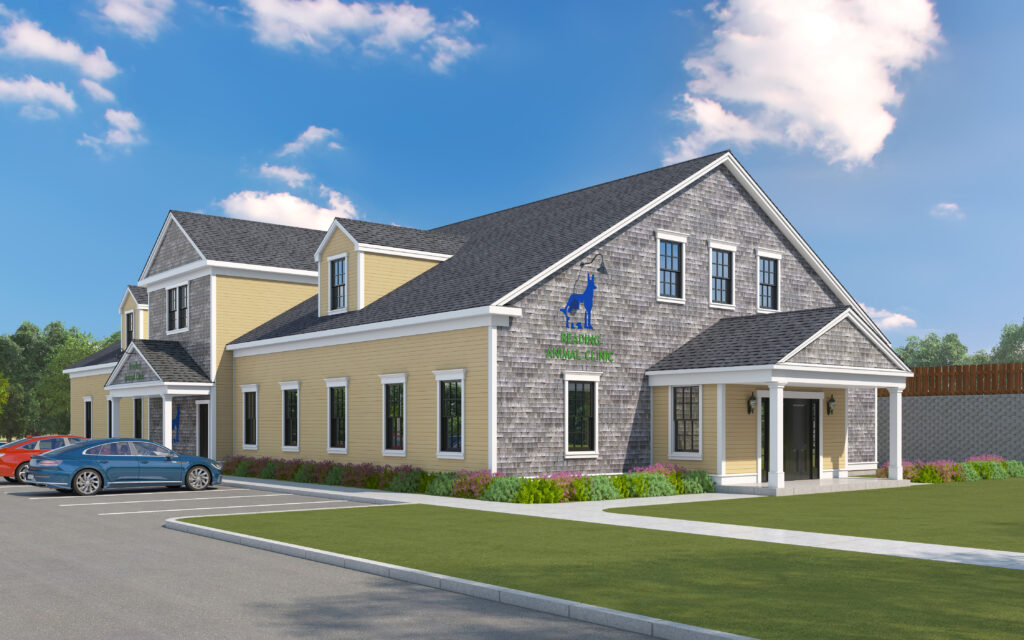 Clinic owner Elizabeth Shurland thanked the community, her development team, and her family for helping the plans for the new facility reach this point. Select Board chair Karen Herrick noted that Shurland was planning the first commercial building in town to use a geothermal heating and cooling system.
There is no gallery selected or the gallery was deleted.
"Thank you all for continuing to invest in the Reading community," Herrick commented.
Site work has already started on the property, and construction on the building is expected to begin shortly. Shurland hopes the new facility will be open sometime next year.