Reading, MA — As part of the continuing effort to revise the Downtown Smart Growth District in Reading, the Planning Department hosted a webinar on Tuesday, October 19, entitled "Your Downtown." Assistant Town Manager Jean Delios opened the webinar describing Reading's Smart Growth District. "[The Smart Growth District] has not only breathed new life in the downtown with new and exciting businesses but has new residents downtown to support these businesses," Delios shared. She also highlighted the new affordable units the district has added to the inventory. Delios concluded by stating that, "Community engagement is part of the process."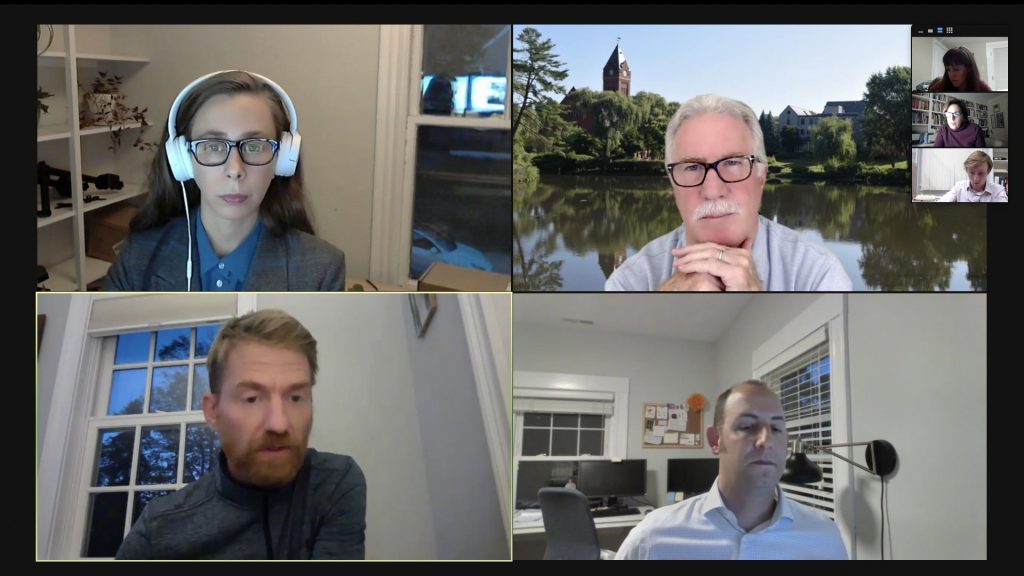 Most of the webinar was hosted by Karina Oliver-Milchman, Chief of Housing and Neighborhood Development for the Metropolitan Area Planning Council. Oliver-Milchman shared that towns adopt smart growth districts to increase activity in their downtown areas by building walkable centers and identifying appropriate locations for developers, helping to preserve other areas.
Oliver-Milchmann included three developers, Ian Gillespie, Matt Zahler, and Dave Traggorth, as part of a panel to answer a series of questions on smart growth development. Traggorth is familiar with Reading as the Gould Street 40R project developer, now known as Ace Flats. Zahler shared that, similar to any real estate venture, location of a project is key to determining its success. He also highlighted that community willingness to develop is important to success as well. Traggorth agreed. He shared his opinion that "easy working" with town governments is key. Many towns he has worked with end up with an "endless amount of fighting" regarding development. He did comment that Reading "was clear with its vision" for development. Gillespie added his belief that his firm is an "agent of the town's will," which is communicated through its zoning and design guidelines. Traggorth added, "We want to create a nice place to live."
Financing of projects was addressed with each developer sharing that a project that is not profitable will not be completed. "If the project is not financeable, you can't do it," Zahler commented. Gillespie followed adding, "People don't understand how expensive it is to propose a project to a community." He cited the cost of a proposal being in the hundreds of thousands of dollars. "People are genuinely interested in making a living, but also in making a place better," Traggorth added.
Traggorth continued on this track, suggesting that the requirement for parking can be a hindrance to developments. "Parking requirements [for many communities] are stuck way in the past," Traggorth opined.
"Parking wags the dog," Gillespie quipped.
Zahler stated that ground-floor retail, often a requirement for mixed-use developments, "is one of the hardest issues to attack." He added that clear design guidelines are the most important tool in the 40R process. Gilespie agreed, "We ask the town to tell us what they want upfront. We play by the rules." Traggorth stated that the public process in Reading made Ace Flats "a better project."
The webinar ended with Development Director Julie Mercier sharing opportunities for future input and feedback on zoning issues. These include an online survey on which residents may share their opinions and an update at the November Town Meeting, a December 1 community event, and the opening of a public hearing on zoning amendments by the Community Planning Development Commission on December 6.