The Town of Reading, with assistance from the Metropolitan Area Planning Council (MAPC), is engaging the community to explore ways to improve the Downtown Smart Growth District.
Please join us TOMORROW Tuesday, October 19 at 6:00 PM for a webinar with developers to hear about development pressures, economics, and priorities and trade-offs.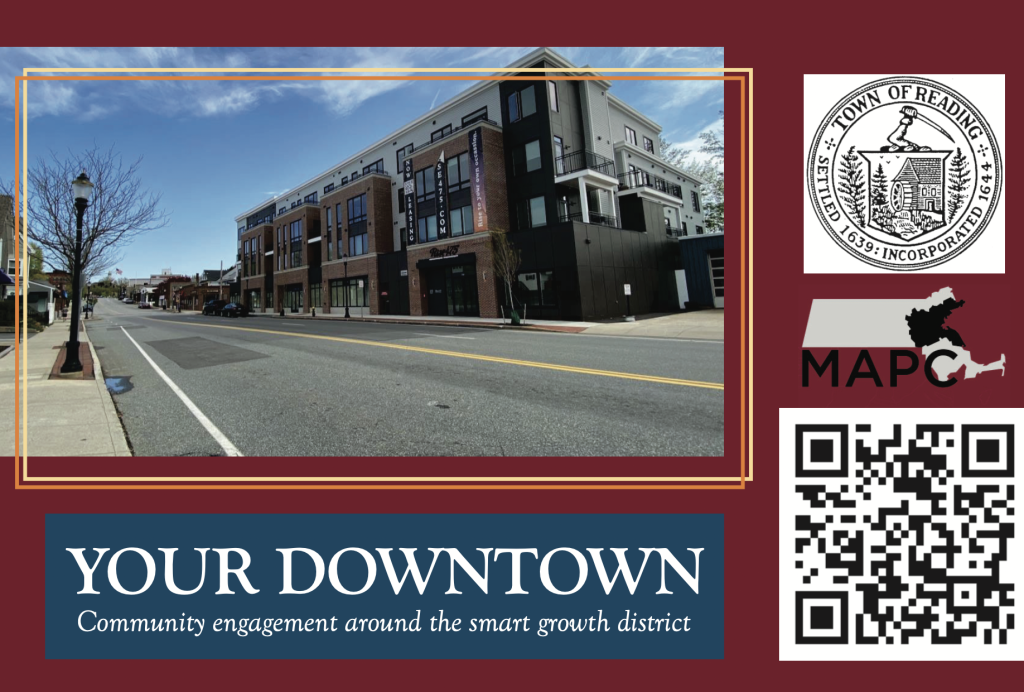 Here is a link to the Webinar: www.mapc.ma/YourDowntownForum1
The attached flyer also contains a QR code and link to the Your Downtown Survey, and links to additional information about the Your Downtown effort.
Here is the survey link: https://mapc.ma/YourDowntownSurvey
Please reach out to Julie Mercier, Community Development Director, if you have questions: jmercier@ci.reading.ma.us