Performing at The Old Hose House October 8 – 17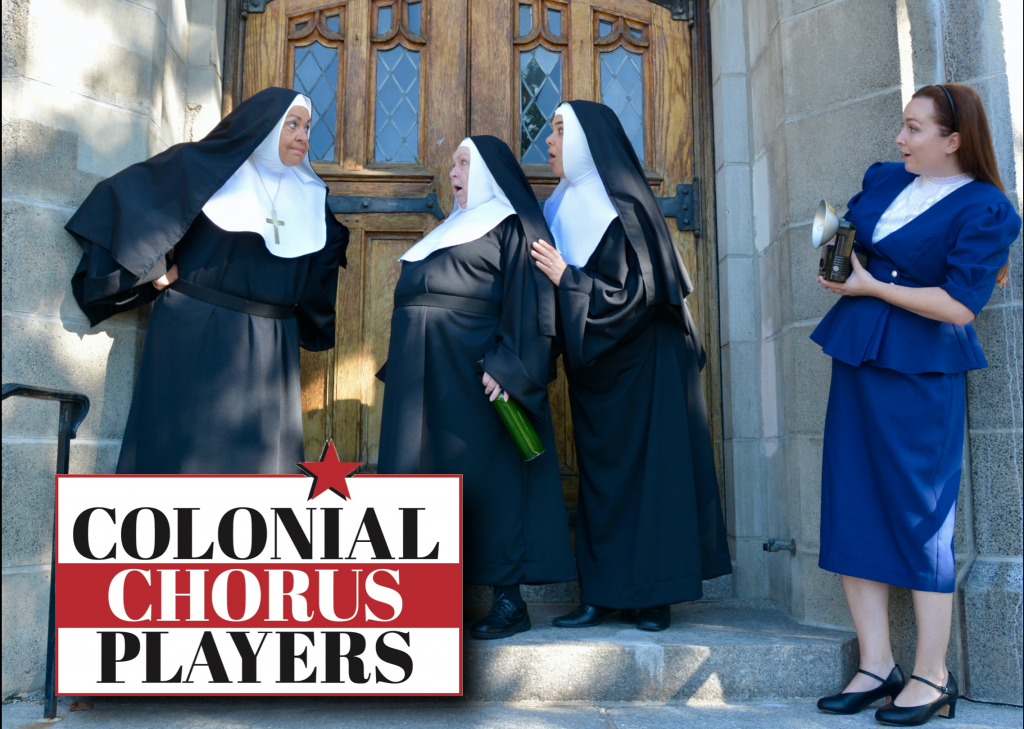 It's an answer to prayer! The Old Hose House in Reading is once again alive with the sound of laughter as Colonial Chorus Players presents the comedy Drinking Habits by Tom Smith Oct. 8–17.
Drinking Habits is set at a small convent that's threatened with closure, with two innovative nuns desperately trying to keep the doors open by secretly making and selling wine. Add in one harried Mother Superior, two investigative reporters, and three or four mistaken identities, and you've got a comedy where laughs flow like the Sisters' homemade wine.
The ensemble cast features Sharon Buccuzzo Beeler, Jack Croughwell, Pamela Denning, Bryan Deroo, Beth Enos, Heather Hamilton, Marty Mason, and John Pease directed by Andrew Rhodes.
"It's our first show in person at the Hose House since … well, you know," says producer Jennifer Estabrooks. "We can't wait to welcome theatergoers back to experience this over-the-top, ridiculously implausible comedy for themselves because we figure everyone could use a little laughter in their lives right about now."
Audience members are required to wear masks during performances regardless of vaccination status. The cast is fully vaccinated and masks are being worn during rehearsals with the intention of performing without masks during the show. Refreshments will not be served during this production so audience members can remain masked at all times.

Performances are Oct. 8 and 9 at 7:30 PM, Oct. 10 at 2 PM, Oct. 15 and 16 at 7:30 PM, and Oct. 17 at 2 PM. Tickets are $20 for general admission and $18 for students and seniors. The Old Hose House is located at 1249 Main Street in Reading. To purchase tickets, please visit ccp1961.org.