Reading, MA — The Town of Reading is pleased to announce that an online map is now available for people to enjoy a self-guided walking tour of downtown's artbox murals. In 2020, the Town of Reading's Planning and Economic Development Division commissioned seven original pieces of art to encourage foot traffic in downtown Reading and celebrate Reading's community pride. The artists chosen to have their work featured included: Catherine Johnson, Kim Garrity Matthews, Megan Coram, Ruth Clark, Matt Baynes, Ethan Bennett, and Steve Greco.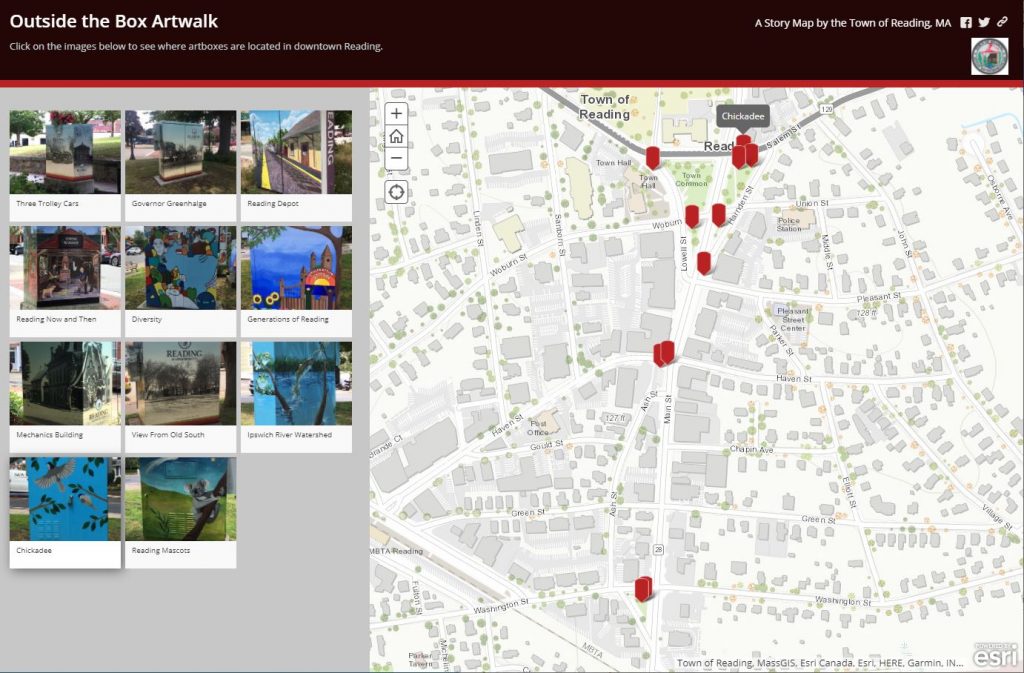 The Reading Historical Commission also commissioned utility boxes that were vinyl wrapped with historic images of the Town by graphic designer Franklin Marval. The locations of such are also included in the online map.
We are excited to launch this map and self-guided tour to coincide with the Downtown Reading Art Walk which takes place from September 7-30th, 2021.
The map is available on the Town of Reading's mapping portal website: https://readingma.maps.arcgis.com/home/index.html