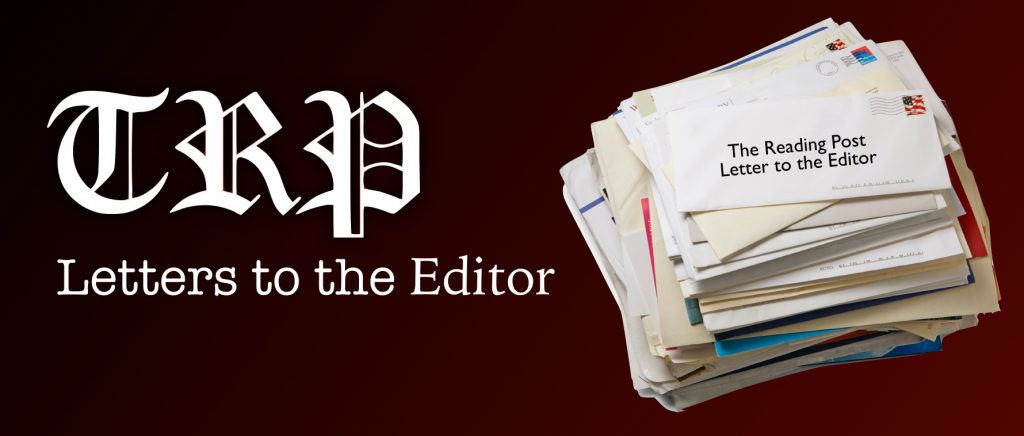 The Reading Post accepts Letters to the Editor. All letters must be signed. The Reading Post reserves the right to edit or not publish any letters received. Letters do not represent the views or opinions of the Post. editor@thereadingpost.com
---
While most of the attention from last week's (8/10/21) Select Board meeting has been focused on Town Manager Bob LeLacheur's announcement that he plans to step down, another very concerning development took place. During what should have been a routine vote to appoint two members to the Town's Board of Registrars, two Select Board members voted to ignore Massachusetts state law.
At issue was the filling of one opening on the board, previously held by a registered Democrat, and the reappointment of a current Registrar, also a Democrat. Massachusetts General Law Part I, Title VIII, Chapter 51, Section 15 is clear on how openings on Boards of Registrars are to be filled:
"…the appointing authority shall so appoint their successors that as nearly as possible the members of the board shall represent the two leading political parties, … provided, that a city or town clerk need not be enrolled in a political party; and provided further, that in no case shall an appointment be made as to cause a board to have more than two members, including the city or town clerk, of the same political party."
Whether measured by party registration or election results, the Town of Reading has more than twice as many Democrats as Republicans. Therefore, according to Massachusetts Law, Reading's Board of Registrars should be made up of two Democrats and one Republican (and our town clerk, who is unenrolled). Despite this being clearly explained during the Select Board's deliberations, both Chris Haley and Carlo Bacci voted to appoint a Republican to replace a Democrat on the Board. Neither Haley nor Bacci was able to provide any explanation as to how a 2R/1D board would meet the requirements set forth by state law. Instead, they simply ignored the law.
This is not the first time Haley and Bacci have placed partisan politics ahead of the town's best interest, and I worry that it will not be the last. Residents of Reading deserve elected officials who put the town's interest first. I commend the three other members of the Select Board for doing the right thing and for respecting the law all the time, not just when it is politically convenient.
John Sullivan
Weston Road