September 26, 1955 – July 25, 2021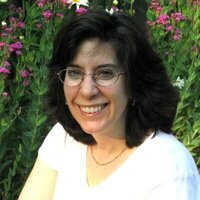 Barbara R. (Sherman) Lievens of Reading, MA passed away on July 25th, 2021 at the age of 65 following a long battle with a rare neurological disease. Born in Point Pleasant, NJ, and raised in Manasquan, NJ, she was the daughter of the late M. Frank Sherman and Marie (Lorusso) Sherman.
Barbara was a light in this world. Kind, incredibly hard-working, and creative, Barbara had such a genuine way of making all feel welcome in her presence. Throughout her life, she made lasting friendships and brought joy to so many people. Her spirit and warmth will be missed beyond measure.
Barbara's care and compassion for others was tangible in her nursing career. Graduating with a masters of science from Boston College School of Nursing, she spent years working as a psychiatric nurse in Boston before shifting her focus to geriatric care. She was adored by the residents in her care over the decades of her career in nursing homes and set a high standard for dignity and respect for the elderly. These qualities flowed through her personal life as well, as she cared for her own mother at home in her final years. Barbara truly loved her family and was a cherished wife, sister, aunt and mother.
It was unusual to find Barbara sitting still. She had many interests and hobbies and was always taking on new projects. She was a lover of the outdoors and made frequent trips with her family to the mountains of New Hampshire and Vermont and spent as much time as she could by the ocean. She was crafty and creative and loved to try new recipes, bake, knit and garden. A music lover, Barbara enrolled her children, Michael and Eva, in violin lessons at an early age and even took up lessons with them to better support their many years of practice at home. Aside from her love of classical music, she was a fervent listener of many musical genres and was known in her family to be able to recall all the lyrics of almost every song she knew.
One of her greatest joys in life was motherhood. Her love and dedication to her kids, Michael and Eva, carried them through life in both the wonderful and difficult moments. Her adventurous spirit made even the mundane fun and she managed to be present and involved in so much of their lives, all while working full time as a nurse. In 2004, she met the love of her life, Geert Lievens and embraced his two sons, DJ and Alex, as if they were her own.
Throughout Barbara and Geert's marriage, they embarked on many adventures – trips to Europe to visit Geert's family, camping at bluegrass festivals with their kids, and taking on a years-long DIY home renovation that they designed and executed themselves. Her creativity and vision for potential was matched by Geert's expertise as an engineer and craftsmanship skills. There was no feat too large they couldn't accomplish together.
Barbara is survived by her husband Geert Lievens of Reading, children Michael Sherman and Eva Sherman of Boston and step-children DJ Lievens of Bristol, UK and Alex Lievens of Washington D.C. She is also survived by sisters Diane Sherman of Santa Rosa, CA, Susan Sherman of Reading, sister-in-law Lea Sherman of Venice, FL (wife of Barbara's late brother Robert Sherman), along with nephews Jake Flaherty and his wife Amy of Albany, CA , Mike Flaherty and his wife Mari of Ooltewah, TN and both nephew's children. A memorial service was held privately. In lieu of flowers, the family asks that donations be made to either:
Parkinson's Disease and Multiple System Atrophy research under the direction of Dr. Vikram Khurana at Brigham and Women's Hospital. Memorial gifts can be made online at www.bwhgiving.org or written checks can be made payable to Brigham and Women's Hospital with "in memory of Barbara Lievens" in the memo line. Checks should be mailed to: Brigham and Women's Hospital, Development Office, 116 Huntington Ave., 3rd floor, Boston, MA 02116 or Lutheran Church of the Redeemer in Woburn, MA. Gifts can be made to the Memorial Fund www.redeemerwoburn.org.