Reading, MA — School Committee chair Thomas Wise officially welcomed new Superintendent of Schools Thomas Milachewski to his first School Committee meeting on Tuesday, July 13. Dr. Milachewski was also welcomed during public comment by Christopher Haley. Haley affirmed that he believes that Milachewski will be a good choice to fill the role in Reading. "I personally feel that Dr. Milachewski has our children's education and safety as an utmost priority," Haley stated. Haley concluded his statement by sharing that he hopes to be shaking Milachewski's hand in eight years when his daughter graduates from high school. In his report, Milachewski shared that he "appreciates the warm welcome" he has received from those in Reading that he has met thus far.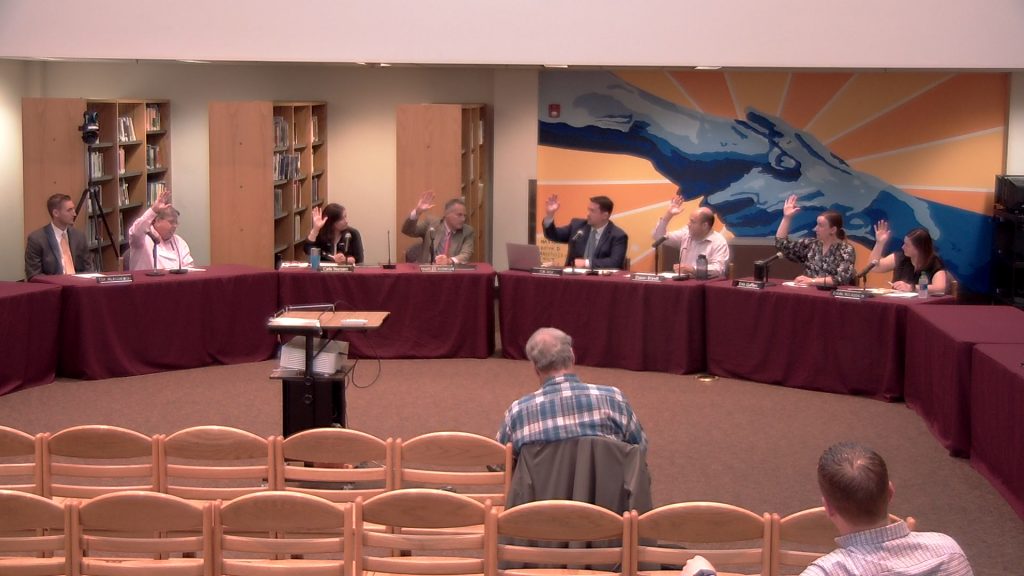 The committee voted 7-0, inclusive of a vote by Town Manager Robert LeLacheur, who was present, to accept the collective bargaining agreement with the Reading Teacher's Association. Wise reported that the three-year agreement includes annual cost of living increases, dual licensure stipends for those licensed in special education and general education and daily elementary planning time, which will necessitate hiring two additional elementary specialists. Also included in the contract are increased compensation and expectations for high school department heads.
The committee adjourned to executive session at 7:10 pm and did not return to open session.