Reading, MA — Once again, the Reading Police Department has been experiencing an increase in reported mailbox fishing thefts from blue United States Postal Service (USPS) curbside mailboxes.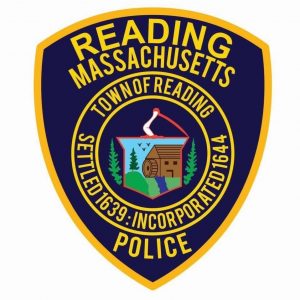 These thefts continue to occur even in light of several arrests of various individuals earlier this year and late last year for this crime. Therefore, to ensure the safety of your mail and your personal information to the best extent as possible, please follow these steps:
Deposit all outgoing mail at your local post office INSIDE during business hours or hand it to a uniformed USPS letter carrier.
Deposit your outgoing mail in a blue USPS collection box prior to the last pickup time of the day.
If you do not receive a check, credit card, or other valuable mail you're expecting, contact the sender as soon as possible and inquire about it. Never send cash through the mail.
When mailing something important, consider requesting Signature Confirmation for the intended recipient.
Do not leave mail or packages next to a collection box if it is full, or if your package does not fit.