Reading, MA — The Community Planning and Development Commission (CPDC) voted 5-0 to approve the minor site plan review allowing outdoor dining to occur at the new Cal's Creamery, soon to be opened at 122 Main Street. The approved plan will allow for picnic tables to be set up between April and November, which would enable customers to eat their ice cream outdoors during the summer months.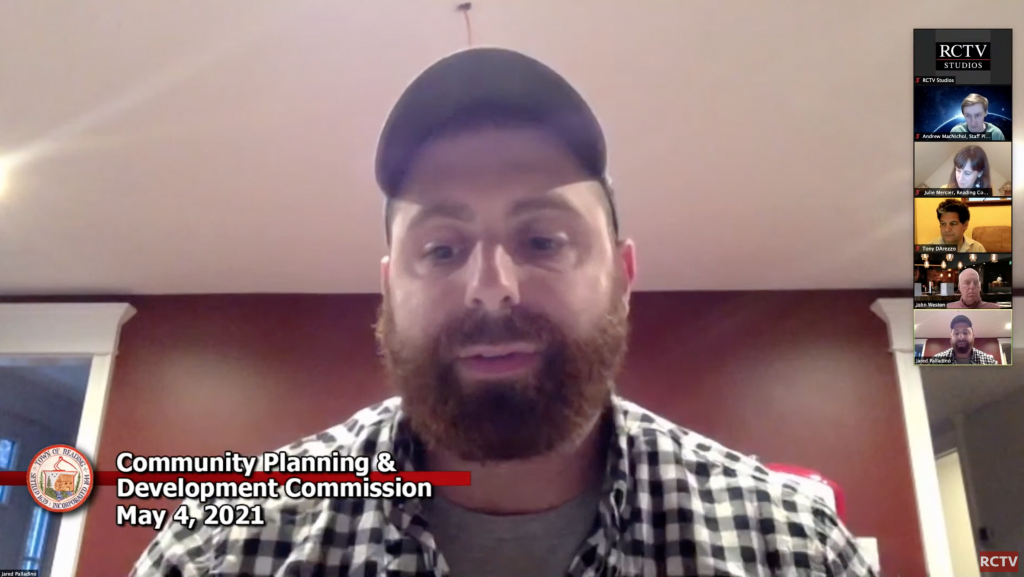 Business owner Jared Palladino shared that there will be no delivery of ice cream outside, nor will money exchange occur outdoors. The picnic tables will be in covered areas next to the building that will not impede any current parking spaces. Palladino, whose family has owned pizza and ice cream businesses in Wakefield for decades, affirmed that he had reached a parking agreement to use the nearby Harrows lot for his employees. Palladino intends to open a small pizza restaurant on the other side of the building, which has now been subdivided to separate the two businesses. There will be no beer or wine offered at the pizza establishment.
CPDC member Nick Safina expressed concern regarding traffic flow issues at the site, especially given the planned traffic light at the intersection of Main Street and Hopkins Street. He also wondered why this situation did not have a complete site plan review by the CPDC. Director of Development Julie Mercier explained that the nature of the exchange of one business to another business did not trigger a site plan review under the current rules. CPDC chair John Weston agreed with Mercier, though he also expressed frustration with the situation. "It should have to be reviewed by us," Weston stated.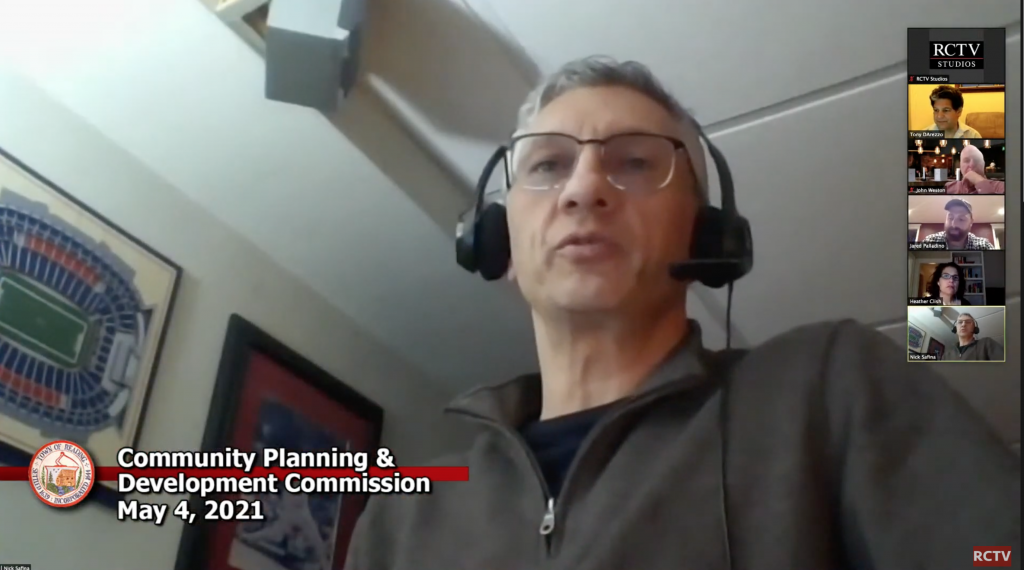 Associate CPDC member Tony D'Arezzo made it clear that the outdoor dining plan should not be used to intensify the use of the site but rather to replace indoor seating with outdoor seating. Both businesses expect to have twenty seats each indoors.
Abutter Jean Cabral also expressed concern regarding traffic issues as well as lighting intensity under the existing canopy. New lights have been installed in the covered area. It was agreed that some effort would be made to screen the abutters' yards from the view of the outdoor eating area, possibly using planters with trellises or latticework attached to them. Palladino will also be working with the fire department and the Board of Health regarding the placement of a dumpster.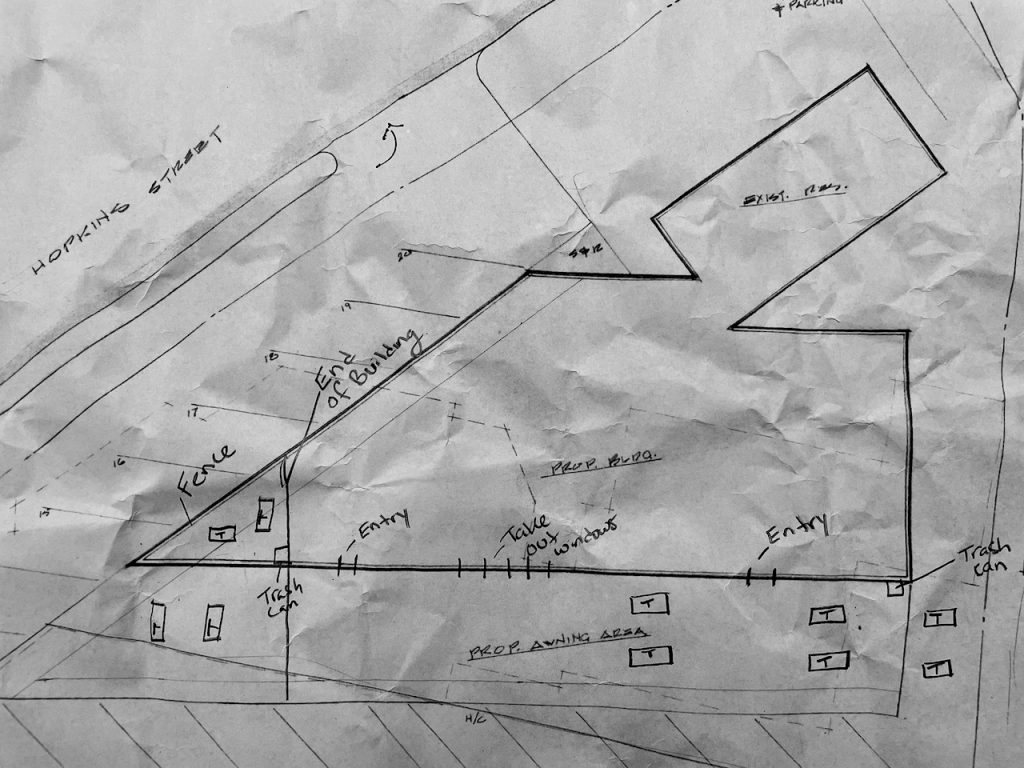 The approval of the outdoor dining voted on by CPDC was conditioned on a written parking agreement with Harrows delivered in a timely fashion to town staff.
CPDC also reviewed potential changes to the town's floodplain bylaw that will bring it into compliance with new federal regulations. Mercier explained that compliance with the changes would allow residents and businesses in town to acquire flood insurance if needed. Mercier also pointed out that the amending of the bylaw could be an opportunity to change zoning regulations which would allow development of a small area of New Crossing Road that is currently considered undevelopable due to floodplain issues. Mercier suggested that there could be ways to engineer water remediation that would allow some parcels to be developed.
"Right now, we do not allow people to design their way into the floodplain," Mercier reported.
Safina was quick to agree, mentioning that he would be open to the idea for commercial or industrial development in the area, but not more residential usage. "We don't need another subdivision," Safina explained. CPDC member Heather Clish added, "It would be good to understand what the extent of the possibilities are before decisions are made." CPDC will continue to discuss the topic at future meetings. Mercier pointed out that the CPDC meeting scheduled for May 10 has been canceled due to the continuation of Town Meeting.
CPDC adjourned at 9:50 pm.