Reading, MA — The Reading Public Library is an integral part of the community. The Reading Public Library's mission states: "The Reading Public Library is a center and resource for learning and civic engagement. We provide a place and platform of, by, and for the people who can benefit as individuals as well as contribute to the well-being of the community". The library will be hosting a donation drive to support the Reading Food Pantry. The Reading Food Pantry currently supports over 125 households, 46 of which have young children.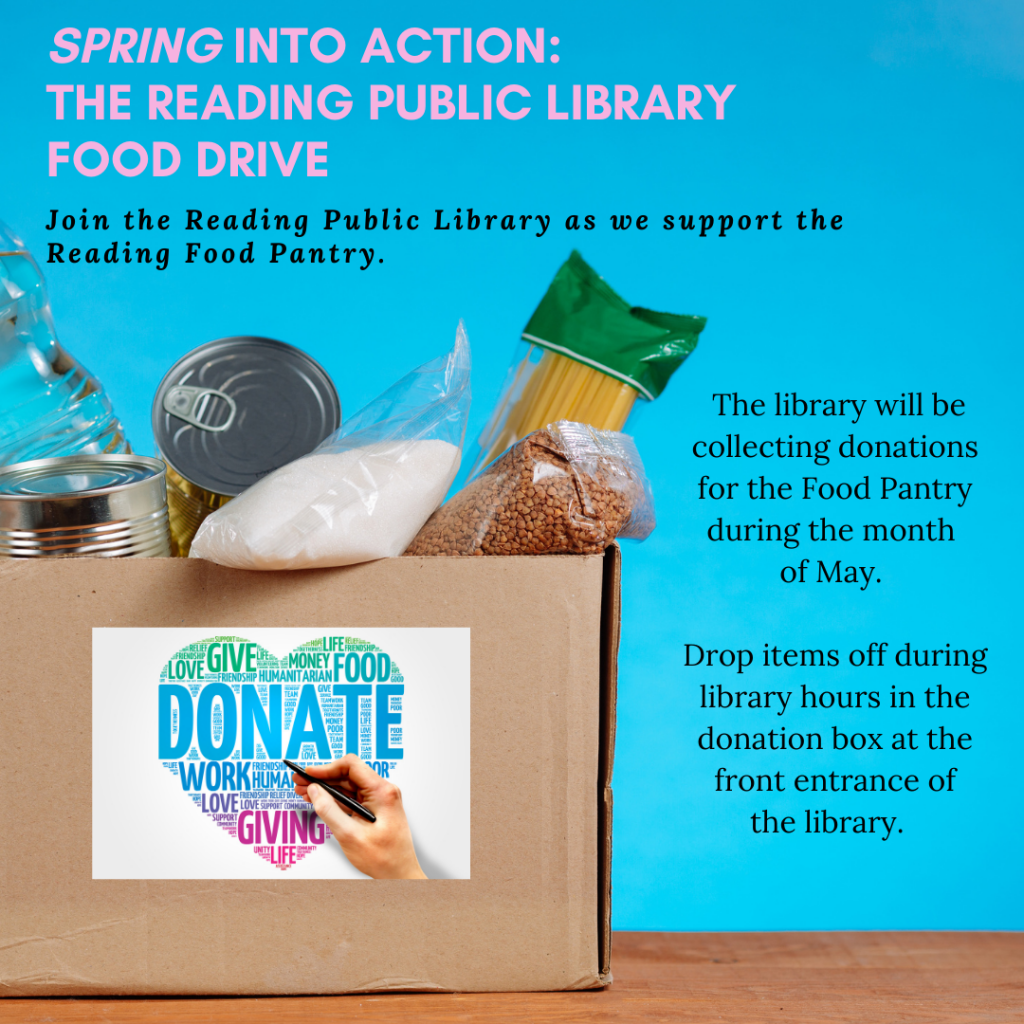 The Reading Food Pantry experiences a reduction in donations during the spring and summer months, and the need for household and food items persists. If you are able, please join the RPL in helping to keep the shelves stocked!
The library will be collecting the following items for the Food Pantry:
liquid dish detergent
decaf coffee
instant regular coffee
paper towels
toilet paper
kleenex
bar soap
flour 2 lb bags
sugar 2 lb bags
peanut butter
crackers
granola bars
condiments
hot cocoa
pet food
The donation drive will begin on Saturday, May 1, and run through Thursday, May 27. Items can be dropped off during regular library hours in the designated donation box in the holds pick-up area. Patrons may also donate monetary gifts via PayPal or through the Food Pantry Amazon wishlist.
We look forward to the support from our generous RPL community.