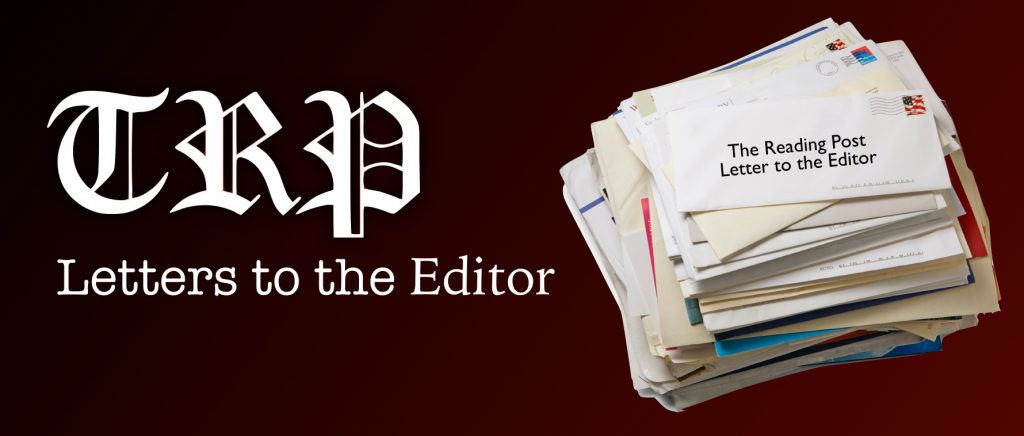 The Reading Post accepts Letters to the Editor. All letters must be signed. The Reading Post reserves the right to edit or not publish any letters received. Letters do not represent the views or opinions of the Post. editor@thereadingpost.com
---
To my fellow members of the Reading community,
I am writing to ask all town meeting members to support the new position of Director of Equity and Social Justice. We all, at some point, have felt that our voices were not heard, that we were an outsider, that we mattered less. But for many of us, those are isolated incidences, not a daily lived experience. For too many people, and yes, even in Reading, that is their daily lived experience. The Director of Equity and Social Justice can help raise all voices. We don't live in a bubble in Reading where things happening in the "outside world" don't affect us. Hate crimes are at the highest they have been in a decade. We had 30+ racist/anti-Semitic incidents in our schools. A confederate flag found in the Town Forest. Most recently, one of our athletes used offensive remarks against athletes of Asian descent from another school. We all agree that this is unacceptable, but that is not enough.
The Director of Equity and Social Justice, a position fully supported by the Select Board, Reading Public Schools, the Library Board, HRAC, and the Ad Hoc Human Rights Committee, can work towards education and collaboration to reduce these incidents and prevent discrimination lawsuits as they will have the ability to work as a mediator. They will have access to grants that are open to these types of divisions, which may not only cover the cost of the position to the town but also provide needed revenue to the town. Supporting the addition of the Director of Equity and Social Justice position is the fiscally responsible thing to do.
The library is the perfect place to house this new position because it is open to all in our community, not just a subset of the community. They have experience with providing the type of events that the new department will provide and the space to hold these events. Anyone who has attended the World Café or the Pulse of Reading can attest to how well run these events were and the rich discussions that ensued.
We have an opportunity to be proactive versus reactive. To do more than send thoughts, prayers, and sad emojis. Please support the budget and the Director of Equity and Social Justice position.
Sincerely,
Christine Parks
Hancock Street