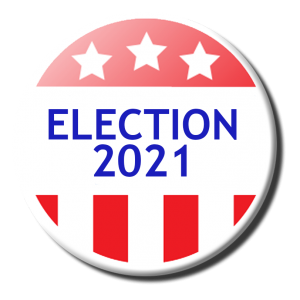 Reading, MA — With unofficial results reported in the 2021 local election, challenger Christopher Haley has won the election for the three-year seat on the Select Board. Haley amassed 1,997 votes in the victory. Incumbent Vanessa Alvarado received 1,842 votes in the contest.
School Committee incumbent Shawn Brandt, with 1,955 votes, will retain his seat for a three-year term. He will be joined by newcomer Sarah McLaughlin who secured the most votes in the contest with 2,020. The other challenger, Geoffrey Coram, received 1,926 votes.
In the race for the Reading Municipal Light Department Board of Commissioners, incumbent John Stempeck will stay as a commissioner after receiving 1,582 votes. Challenger Marlena Bita was also elected to the Board of Commissioners with 1,641 votes. Challenger James Satterthwaite garnered 1,557 votes, with challenger Alison Friedmann gaining 546 votes.
Incumbent Andrew Grimes will remain on the Library Board of Trustees as a result of the 2,035 votes cast for him. Newcomer Monique Gnanaratnam was also elected to the board with 1,712 votes. Challenger Harry Lomas III received 1,285 votes.
Incumbent Alan Foulds received 2,582 votes, winning his unopposed bid for his twenty-fifth term as Town Moderator. All election results are unofficial until they are certified by Town Clerk Laura Gemme, which should happen later this week. The Reading Post will report all the winners of the races for Town Meeting as they become available.