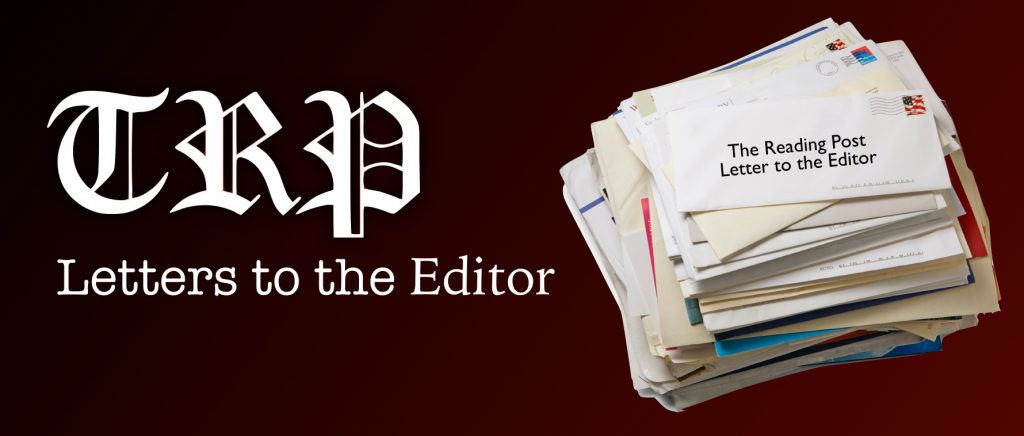 The Reading Post accepts Letters to the Editor. All letters must be signed. The Reading Post reserves the right to edit or not publish any letters received. Letters do not represent the views or opinions of the Post. editor@thereadingpost.com
---
One of the most effective actions an individual can take in the face of the climate crisis is to vote for candidates who prioritize the environment. On April 6th, our town will have a unique opportunity to take vital environmental action. We have the opportunity to help determine the energy make-up of Reading through the RMLD Board of Commissioners race. I will be voting for Marlena Bita and Jim Satterthwaite because they are thoroughly committed to attaining reliable and sustainable energy for our community, and I encourage you to do the same.
Marlena and Jim are long-term Reading residents who have proved themselves not only as strong leaders in our community but environmental champions.
During the 11 years, Marlena has lived here, she served on Town Meeting and founded the Reading Reuse and Repurpose Community Page to facilitate conversations about reducing waste among residents. If elected, Marlena promises to "advocate for greater ratepayer participation in our policies, and support clean energy." Both of these are critical in securing a greener future for our town.
Jim has lived in Reading for over 20 years and has attended every RMLD Board meeting over the past year. In the pursuit of clean energy, he is committed to following the science and maintaining transparency with the public. In Jim's candidate statement, he highlighted a lack of transparency which makes it hard to determine how much of the energy make-up of the town is actually renewable, and he is dedicated to changing that. He will help all of us develop a better understanding of where our energy comes from, enabling Reading to make more environmentally conscious choices.
Reading is one of only 52 towns in the Commonwealth that receive energy from municipal light plants. We are extremely fortunate to have input into the energy make-up of our community, which is why this election is so important. By electing an RMLD Board that will prioritize the environment, we can establish ourselves as leaders in the transition to renewable energy.
I encourage you to join me in voting for Marlena Bita and Jim Satterthwaite on April 6th. The RMLD Board of Commissioners Race is a chance for a more sustainable future for our community. Let's take it.
Elaine L. Webb
Benjamin F. Webb
Pearl Street