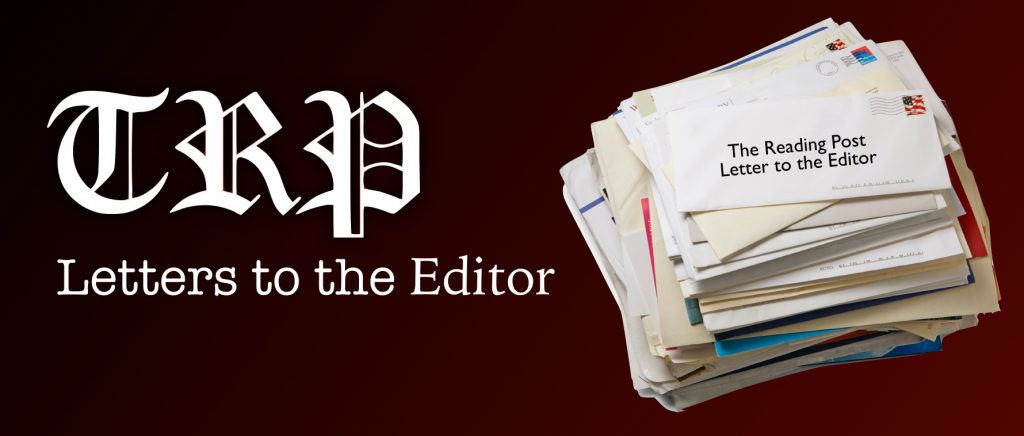 The Reading Post accepts Letters to the Editor. All letters must be signed. The Reading Post reserves the right to edit or not publish any letters received. Letters do not represent the views or opinions of the Post. editor@thereadingpost.com
---
I hope everyone is having a better 2021. This past year presented many challenges for our community, and the health and safety of our residents will continue to be the Select Board's top priority.
We have come a long way since last year, and I am hopeful for a brighter future which is why I fully support Chris Haley and his efforts to join the Board. Local town politics is exactly what it should be and not influenced by outside forces. Running a campaign is difficult and exciting at the same time. As a newcomer to Reading politics, Chris and his family have kept his campaign strictly within Reading. I hope residents can appreciate that and what it stands for. No hidden agendas or outside influence has anything to do with his campaign.
Chris is a small business owner with real-world experience and as a bonus, his business is located in Downtown Reading. Chris had addressed many issues in Reading with his videos. His voice and careful consideration on various topics will be a great addition to the Board. We have many challenges ahead of us, and Chris Haley will serve Reading residents as a valuable resource.
Please make sure you request your absentee ballot by Wednesday, March 31, or go to the Reading Field House on Tuesday, April 6, 2021, and cast a vote for Chris Haley for Select Board.
Thank you,
Carlo Bacci
494 Main Street
Select Board Secretary