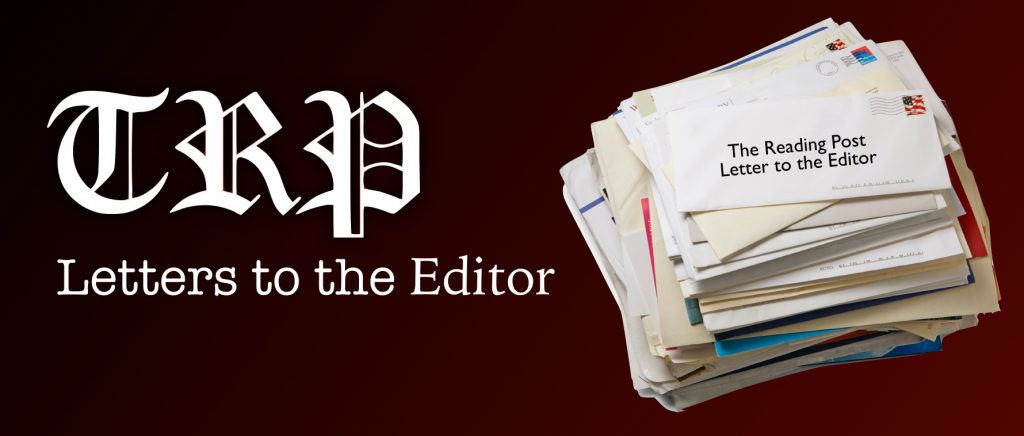 The Reading Post accepts Letters to the Editor. All letters must be signed. The Reading Post reserves the right to edit or not publish any letters received. Letters do not represent the views or opinions of the Post. editor@thereadingpost.com
---
I am writing to enthusiastically endorse Sarah McLaughlin for School Committee. Sarah's commitment to the Reading Public Schools and her professional background make her the best choice for a seat on the Reading School Committee.
I met Sarah for the first time about three years ago at a Special Education Parent Advisory Council (SEPAC) Meeting. As the Chair of the SEPAC, Sarah had organized multiple informational workshops and/or "meet and greets" that were of great assistance to my family as we were entering the Reading Public Schools with a child receiving special education. Sarah's work with the SEPAC, not only as the former chair, but presently as an active member of the SEPAC's subcommittee on matters pertaining to reading and literacy are shining examples of her commitment to the children and families of the Reading Public Schools. Sarah has a proven passion for ensuring that ALL children in the Reading Public Schools are provided with an equitable education. This is a quality that makes her the best candidate currently running for the Reading School Committee. 
Sarah's professional experience would provide the School Committee with a unique perspective that is needed at this time due to the Covid-19 pandemic, as Sarah has a Master of Public Health degree and works in the healthcare industry. Sarah is a highly collaborative, creative, and motivated leader that could help transition the school system back into normalcy as we welcome students back to full-time in-person learning.  
We need new ideas and perspective on the School Committee. Sarah's knowledge of special education together with her background in public health will bring a fresh face as well as a depth of knowledge to the school committee. This is where Sarah transcends her opponents. Not only will Sarah's background and knowledge bring strength to the Committee, but her very presence on the Committee would send a strong message that Reading values diversity, as with the election of Sarah to the School Committee, the sitting members of the Committee would be equally split between men and women. Based on these qualifications, I feel that Sarah McLaughlin is the best choice for Reading and I hope you will join me in voting for her on April 6. 
Bill Noonan
Pennsylvania Avenue