Reading, MA — The School Committee interviewed its final candidate for superintendent, Stephen Zadrevec, on Wednesday, February 10. Zadravec is currently the Portsmouth, New Hampshire public schools superintendent and has been for six years. He serves as an adjunct professor at Southern New Hampshire University, where he received his doctorate. Before becoming superintendent, Zadravec was the assistant superintendent in Portsmouth and served as an interim high school principal. Before this, he was the Assistant Superintendent for Curriculum and Professional Development in the Amherst, New Hampshire public schools, having previously served as a middle school math curriculum coordinator. Zadrevec began his career as an eighth-grade math teacher.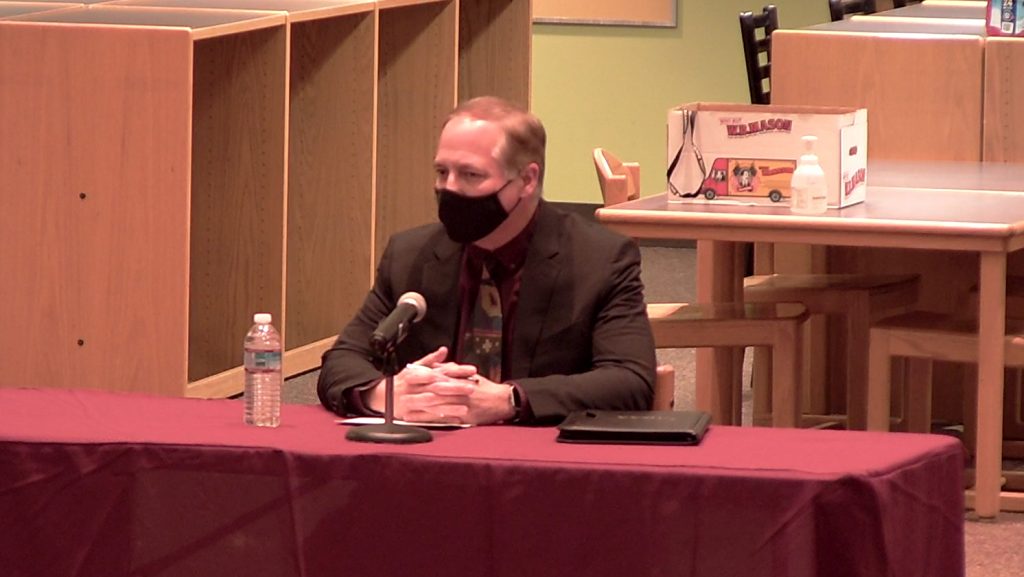 Zadrevec explained in his opening statement that he is trying to find another chapter in his professional career and that he looks forward to growing as an educational leader. He believes that, as a district, Reading Public Schools are in good shape and that he is "impressed with the level of talent and dedication" among the people he has met.
Zadrevec confirmed that Reading's goals in literacy and equity "fall into my strengths" and that "the work of equity is a passion of mine." He also listed setting strategic goals and monitoring them as other strengths. "My skill set is focused on team development with administrators and talent development with teachers." Zadrevec declared. "By nature, I am a collaborator."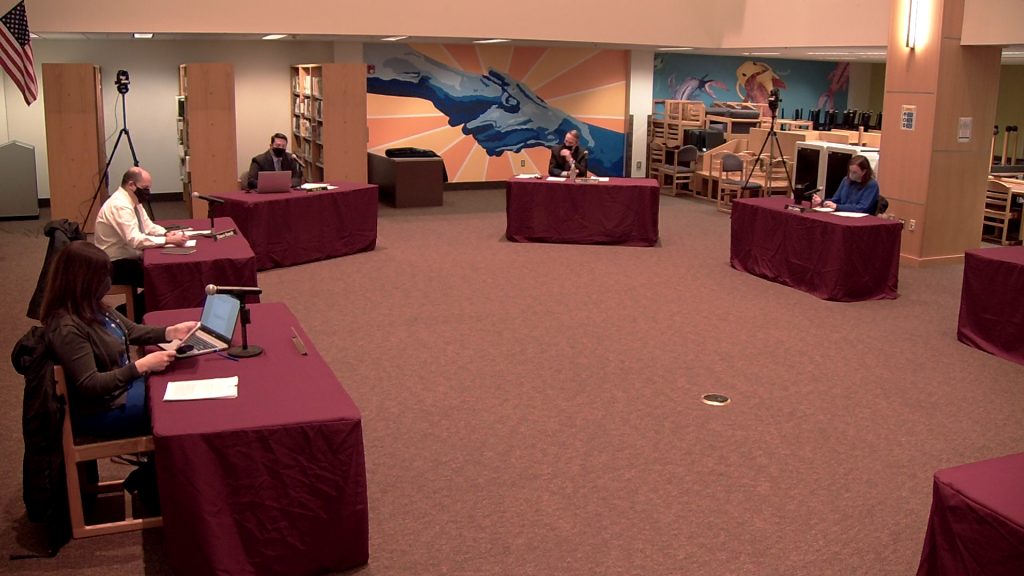 Zadrevec believes that in order to achieve academic advancement, progress needs to be monitored at the classroom level with teachers taking a team approach thereby shifting the model from a "one classroom/one teacher" model. He also believes in celebrating successes. "We don't do enough of that," he offered. Zadrevec also shared a part of his research, which found that academic success is tied to the social and emotional health of students.
"There is a lot to be said for focusing on student improvements, but also making sure we focus on broader aspects of community and social and emotional well being. We need to focus on the whole child." Zadrevec commented.
Zadrevec returned to the theme of collaboration when speaking of fostering growth in staff, calling this "the most critical role of an educational leader." He favors robust in-house professional development offerings with a focus on growing teachers towards leadership roles. "If you want to move a school district, it is about empowering quality staff."
On equity and social justice, Zadrevec stated, "We are a community; if one member does not feel included or supported, we need to listen to that." Zadrevec continued that a proactive approach to the issue is the key to success and it starts with the superintendent and the School Committee. He also believes in the power of student leadership in the work of equity. "Nothing is as powerful as teachers hearing from students." He affirmed.
Zadrevec commented that the only way to move Reading to a tuition less full-day Kindergarten, is to truly make it a community priority and use a strategy that spans over the years. This would mean weaning the budget from the $1 million annually that it receives from the current budget program.
Zadrevec has extensive experience in school construction, having been involved in the construction of a middle school and the renovation of three elementary schools in his current district. He believes conflict can be managed by first building a reputation of being approachable and being a problem solver, acting as a bridge to bring conflicting parties together.
He concluded his interview, thanking the committee for the opportunity. "There is a tremendous amount of potential here," Zadrevec confirmed.
The School Committee will discuss all three candidates and vote on a final choice at its Thursday, February 11 meeting.