The following article is from the RMHS school newspaper "The Orbit"
By: Ava Carlson ('21) and Ally Tesoro ('21)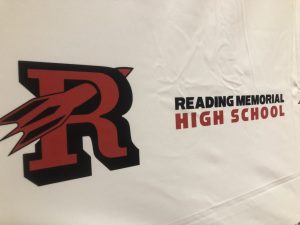 Following several weeks of discussions and planning in an attempt to increase the amount of in-person education for high school students, Reading Public Schools superintendent John Doherty announced the cancellation of RMHS's new "community volunteer" plan on Monday the 16th.
The announcement, sent via email to RMHS parents on Monday afternoon, brings an end to administration's exploration of a plan to modify the current hybrid model. The now-scrapped "community volunteer" model was originally presented to the RMHS community on November 8th through Principal Boynton's weekly newsletter, in which she stated, "We are exploring whether it is feasible to bring our students back to the original hybrid model…with the use of community volunteers." According to this plan, parents and guardians could volunteer for unpaid time slots to monitor students in satellite classrooms, which would function as rooms containing half of each class's students to allow for proper social distancing in the building. If 300 volunteers were obtained each month, the new plan would have allowed each grade to attend in-person classes on 4 days every other week, instead of the current 2. 
Nancy O'Brien was one of the RMHS parents who volunteered for the new hybrid model prior to Monday's update.
"I think it [the use of parent volunteers] was a great idea and I was willing to give my time to allow for more kids to go into the school," she stated.
Fellow "community volunteer" Suzanne Carlson, a parent of a senior and freshman, echoed the same sentiment.
"I was anxious to volunteer because I wanted to help things get back to normal in the school, and I was glad they were giving us parents an opportunity to help," she said. As of Monday, 130 community members had volunteered for 246 time-slots in an effort to help RMHS students, according to an email from Reading School Committee member Carla Nazzarro on Monday.