Reading, MA — "[We are] closer and closer to a full hybrid model," Superintendent John Doherty reported to the School Committee on Thursday, October 29. Doherty shared that cohort 'B' of grade three, and grades nine and ten will return to classrooms on November 2, with grade three cohort 'A' returning on November 9. He also stated that tentatively, grades four and five in cohort 'B' would return on November 9.
Doherty reported only two para educator vacancies at the elementary level. He credited this to the "tremendous response" by the community to job share inquiries. However, there are still twenty total vacancies at the high school, including three long-term teaching positions.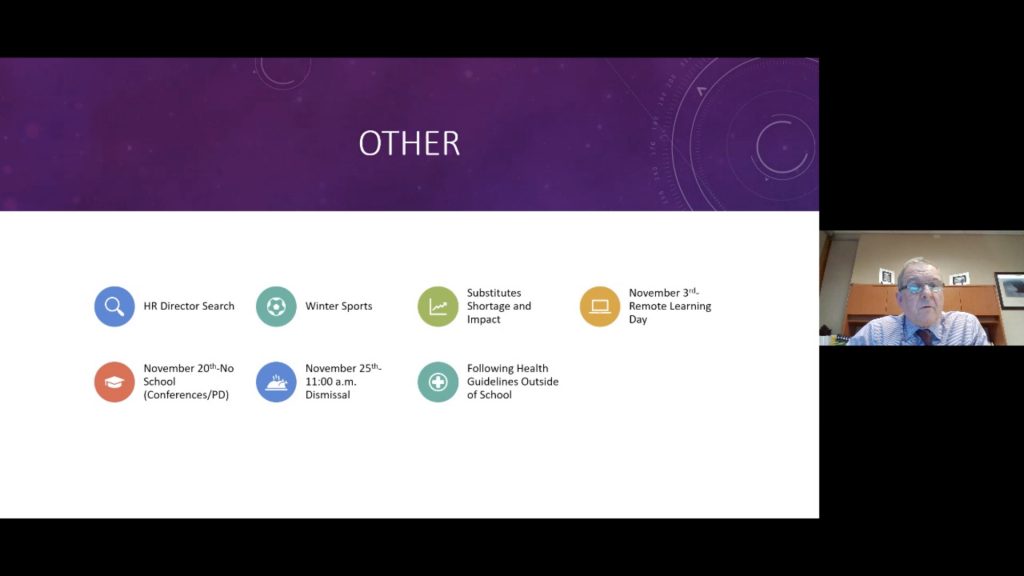 Doherty also commented regarding shortages with substitute teachers. "It will be more and more difficult as we go through the fall and winter," Doherty suggested. There are currently only 20 active substitutes in the entire district. Doherty let the committee know that individual classes or entiire grades at a school may have to go to remote learning for a day due to teacher absences. Families will be notified similarly to a snow day announcement if there is a change. Doherty shared the information to "put it on the radar of the community."
Chief Financial Officer Gail Dowd reported that Merv-13 filters have arrived and will be installed in the schools. She also said that, due to logistics, training, and staffing concerns, the district would not participate in the Bimax Antigen testing program recently launched by the Department of Elementary and Secondary Education.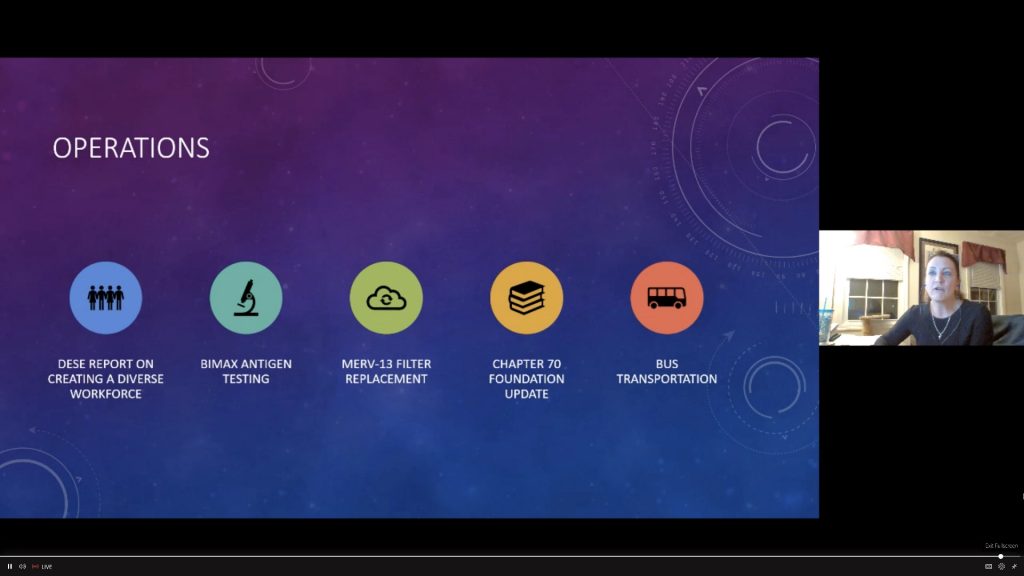 The School Committee voted 5-0 to accept the second reading of the policy on security cameras in schools. It also voted 5-0 to table the second reading of an addition to the policy that includes the annual flu vaccine recently ordered by Governor Charlie Baker. The committee asked for a little more research to closely align the policy's implementation to Massachusetts General Law.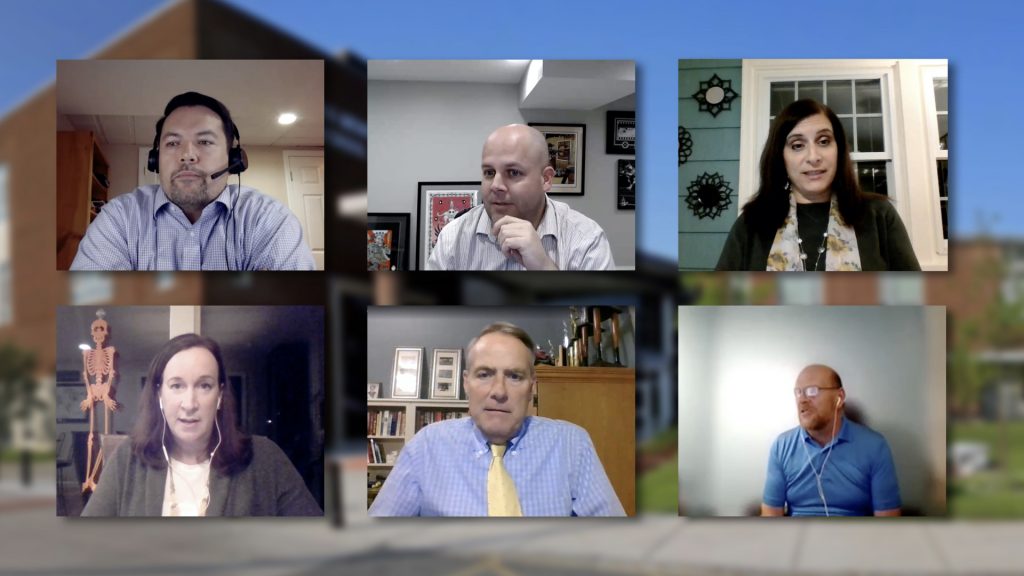 Also tabled was the second reading of the policy on non-discrimination and harassment. Issues include rewording of the policy to ensure alignment of the various lists of the classes protected by the policy. The committee also engaged in a discussion regarding wording protecting students who may have differing political views. Doherty reported that legally, political views could not be listed as protected classes. Member Shawn Brandt agreed that it does not belong in a civil rights-oriented policy like the one on harassment, but aligned with the concept suggested by member Erin Gaffen that this language could be a part of the anti-bullying policy.
Doherty also gave an update on enrollment. There are 48 fewer students in the elementary cohorts than there were last year, with many going to private schools. There also is a slight uptick in the percentage of ninth-grade students going to private school this year. According to Doherty, the issue is "not unique to Reading."
The School Committee adjourned at 9:40 pm.