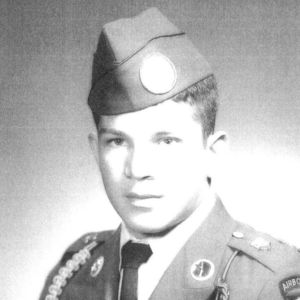 UPDATE: John's Memorial Mass will be held on Friday, October 23, 2020, at 11 am in Saint Agnes Church, 186 Woburn Street READING. Capacity limitations and COVID-19 guidelines will be followed. Per Massachusetts regulations, face coverings must be worn while at the Church, and not more than 40% capacity will be allowed in at one time.
John Edward Hoyt of Reading, MA, passed away suddenly on November 20, 2019, in Naples, Florida. He was born on May 18, 1947, in Winchester, MA. John E. Hoyt was the loving son of Sally M. Hoyt and the late Brendan L. Hoyt of Reading; brother of Brendan L. Hoyt, Jr. and his wife Laura Lee of Reading; and Sally-Jean O'Grady and her husband Dr. Alan M. O'Grady of Marblehead Neck, MA. He was the uncle of Seth Allen Hoyt and his wife Mya and grandniece Amirah of Milford, MA; Johnathan F. Hoyt and his wife Shannon; and Emily Anne Hoyt, all of Reading.
John attended and graduated from Saint Agnes Parochial School in Reading. He attended Reading Memorial High School and was a gifted athlete playing several sports, especially excelling in football. In 1965, the RMHS football team won the Middlesex County Championship and was inducted into the MA Athletic Hall of Fame. At the same time, John E. Hoyt, Number 34, was inducted into the RMHS Athletic Hall of Fame for outstanding contributions to this sport. In 1966 of John's senior year, the RMHS football team won the Division Title, and once again, John was inducted into the RMHS Athletic Hall of Fame. He also received multiple RMHS sports "Letters" for excellence in baseball and football.
In 1966, after graduating from RMHS, John volunteered for military service in the Army as a Paratrooper in the 101st Airborne Division. From 1966 to 1969, he proudly served his country by joining the 101st Airborne Infantry Division and served two tours of duty in Vietnam. After having been awarded four distinguished Military Medals of Honor by the U.S. Government for outstanding service to his country, John returned to civilian life. He received the National Defense Service Medal for active duty in the U.S. Armed Forces during the Vietnam War; the Vietnam Service Medal (VSM) for serving in Vietnam; the Army Commendation Medal (ARCOM) for consistent acts of heroism and meritorious service; and the Bronze Star with the "V" for Valor and heroic service in a combat zone.
Upon John's return to civilian life, he attended Graham College in Cambridge, enrolling in the School of Business and Broadcasting. He also became an avid golfer and was actively involved in the Hillview Country Club in North Reading. During his visits to Florida, John participated in numerous golf clubs and became well known for his golf tournament achievements. Also, he volunteered as a tour guide for the Florida Park Department, informing visitors of Florida's historical sights and cultural heritage. John also took tremendous pride in beautifying his property in Naples, Florida, and his parents' home in Reading. Neighbors in Naples annually voted his property the best maintained in their community, and the neighbors in Reading were continually impressed by John's manicured landscaping at his parents' property.
In lieu of flowers, please honor John by making donations in his memory to Saint Agnes Church Building Fund, 186 Woburn Street Reading, Massachusetts 01867.