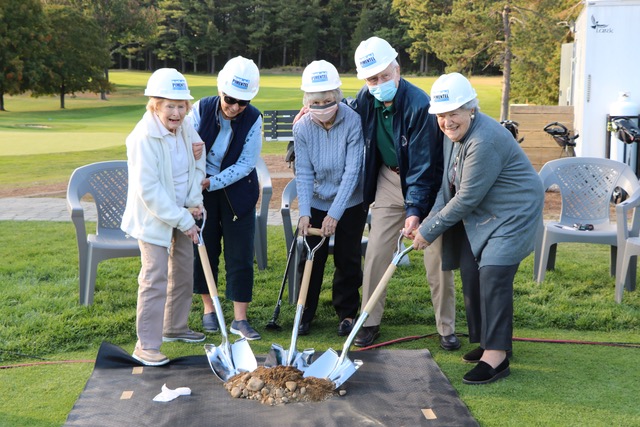 Reading, MA — Meadow Brook Golf Club celebrated their clubhouse groundbreaking on October 4th. The small, socially distant gathering included the club Board of Governors, past presidents, long time members, and guests involved with the construction project.
On April 17, 2020, an electrical fire raged through the clubhouse in the early morning hours. The over 75-year-old building was completely destroyed during the 3-alarm fire.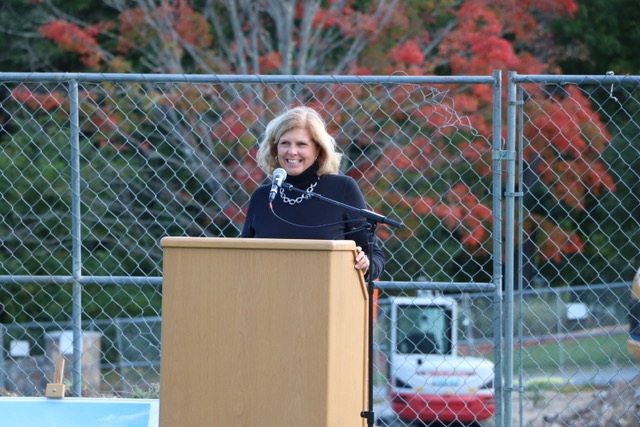 The groundbreaking opened with Club President Sally Mason Boemer who briefly talked about the challenges the club has faced in 2020 and the long road to the new clubhouse. Mary Ellen Hurton, a 60-year member of the club, shared memories of her time at the club and the changes she has seen over the years. Former Club President Marcia Brown spoke next. Marcia was president when the clubhouse project was introduced. Kevin Roche, board member, and project lead followed with details about the project, including how the new clubhouse is designed so that wherever you are inside you are treated to stunning views of the course.
A group of long-term Meadow Brook members representing 257 years of membership joined in the groundbreaking festivities. Midge Lander, Judy Doherty, Clarice, and Bob Brown, and Roseanne Roche all donned hard hats and picked up shovels to officially break ground on the new building.
Construction is slated to end mid-2021.