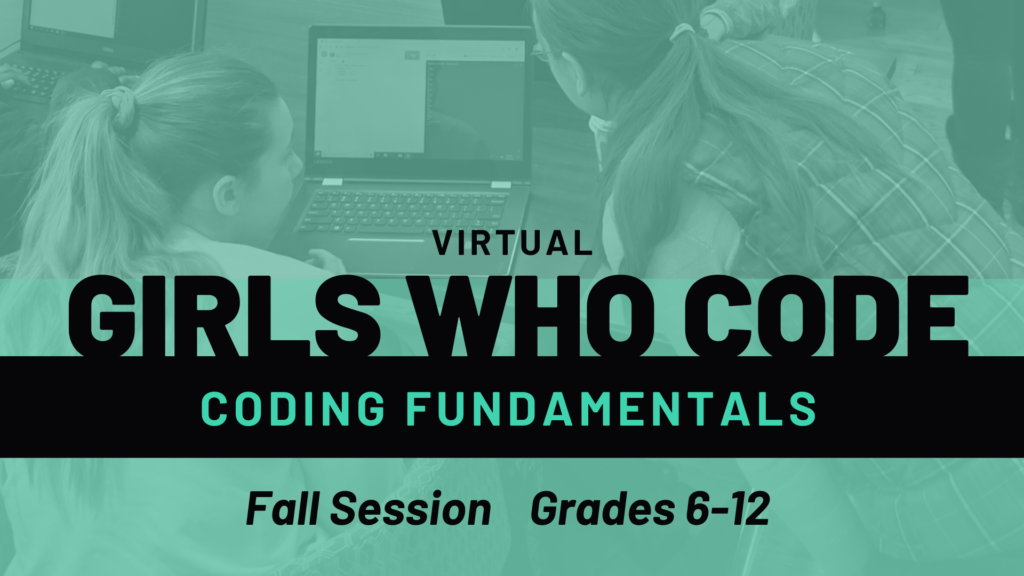 Thursdays, November 5-December 17
4:00-5:30 PM
Reading Public Library, Virtual
This fall, the library is offering a 6-week virtual Girls Who Code: Coding Fundamentals Club. Aimed at new coders in grades 6-12, it includes instruction and hands-on coding challenges. Join the sisterhood of supportive peers and role models using computer science to change the world! Requirements and further information here or call the library at 781-944-0840.
Girls Who Code is a national non-profit organization dedicated to closing the gender gap in technology. The library's Girls Who Code Club is a free program to teach girls in 6th-12th grade computer programming and coding, stimulate interest in the STEM field and careers, and build confidence.