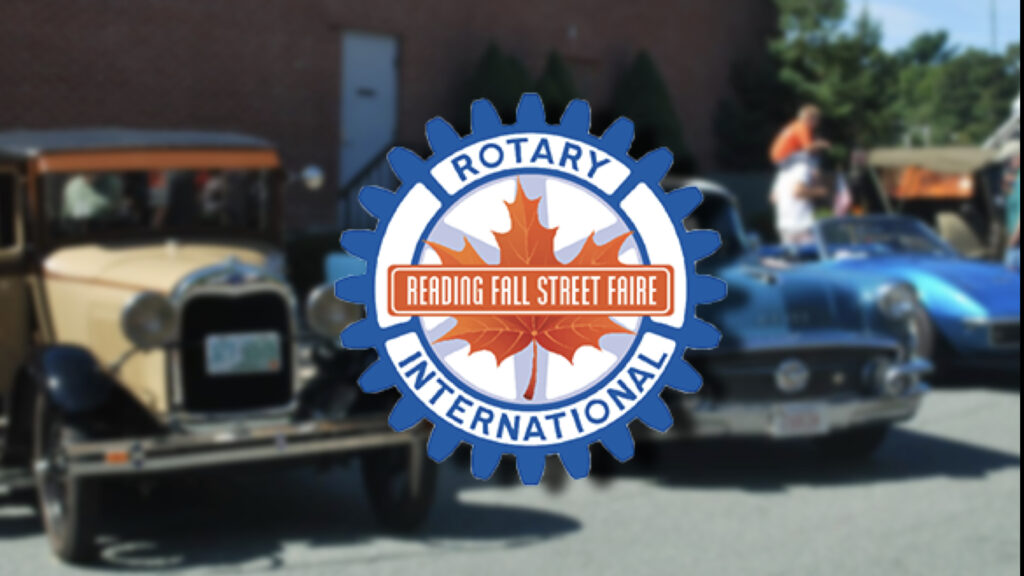 Sunday October 4 at Noon
Do you love classic cars? Reading Rotary Club is excited to announce a special kick-off for Reading Fall Street Faire 2020 Reimagined: The RFSF Classic Car Rally.
Although COVID-19 has kept us from holding the regular Fall Street Faire, the Reading Rotary Club believes we can creatively celebrate our Town while socially distancing.
RFSF Chair John Feudo explains, "The Classic Car Show has been an extremely popular part of the RFSF since its inception. The Car Rally will allow people to view these classics from roadside while social distancing."
Please plan your viewing spot and all are advised to maintain social distancing of 6 feet and wear a mask while viewing the Rally.
Beginning at 12 noon, the North Shore Old Car Club will drive a route through Reading. There will be no road closures. The Classic Cars will be driving along with the regular traffic. North Shore Old Car Club will feature approximately 30 classic cars.
The planned route is as follows: the cars will enter Reading from Wakefield and travel Route 129 (Salem Street), then turning south on Route 28 (Main Street), then turning right onto Haven St., then left onto High Street, then left onto Washington Street, then turning South onto Route 28 (Main Street) to Stoneham. Then they will reverse direction on to Route 28 North (Main Street), through the Square again to Route 129 North (Lowell Street) towards Route 93 North, then turning south back on to High St. towards the train depot, then on High Street to Washington Street, turning onto Route 28 South and finally on to Ash St. leading into Wakefield.
Reading Rotary President Jenniffer Rogers adds: "Please come out to kick off the RFSF Festivities. After viewing the Classic Car Rally, grab an RFSF Bingo card from one of our participating locations or download one and start playing RFSF Bingo."
Special thanks to the members of the North Shore Old Car Club and Rotarian Ed Sartell for working to arrange the Rally. The RFSF Classic Car Rally is proudly sponsored by Sartell Electrical Services.
Further information on the RFSF Events can be found at fallstreetfaire.com or on the RFSF Facebook, Instagram, or Twitter social media accounts.