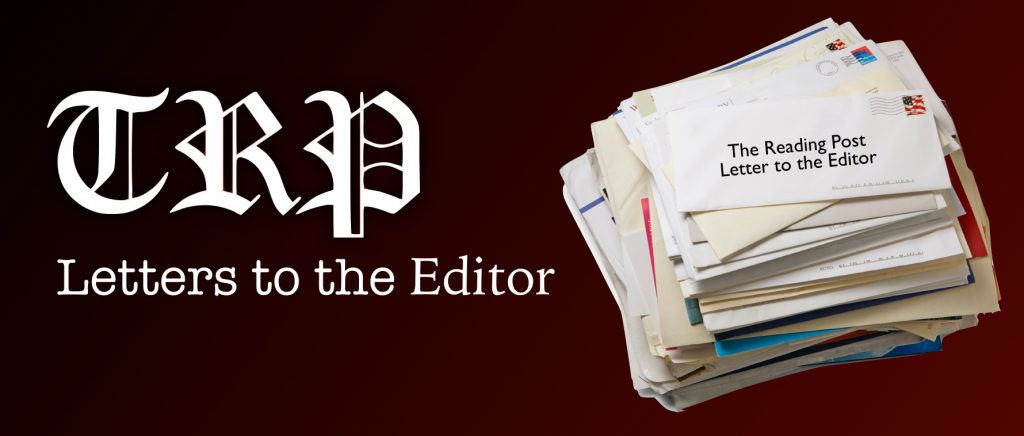 The Reading Post accepts Letters to the Editor. All letters must be signed. The Reading Post reserves the right to edit or not publish any letters received. Letters do not represent the views or opinions of the Post. editor@thereadingpost.com
---
Support her if you feel that violating the Town of Reading Rule Charter is ok.
Shortly after was elected to the Select Board the Town had a rash of racial and anti-semitic Incidents and everybody wanted the Select Board to do something.
Using the authority under Section 4.14 of the charter the Board appointed an Ad-Hoc committee to advise them. In appointing the committee, the positions were not posted as required in Section 8.10 of the charter, that members of the committee shall be residents of the Town at the time of appointment and during them of office. The members did not take an oath of office as required, and they did not inform the Town Clerk as required in Section 4.14.
When I told the then Chair that he continued I would gather signatures for a recall he changed his direction.
Support her if you feel that spending $10,000.00 taxpayer's money is oaky get what you want.
Undeterred she allowed the former chair access to Town Counsel to find a way around the charter at a cost of ten thousand dollars per freedom of information act.
Support her if you feel that "bullying" is okay.
In my opinion, she "bullied" a fellow Select Board member that was a liaison to the police department because she wanted a seat on the seven-person observer group in police chief appointment process.
I ask how you can support someone that has shown that she will do anything to get what she wants?
It is time for Vanessa to join two previous one-term Select Board members.
To make it clear I did not vote for Ms. Alvarado or Mr. Arena in 2018 it is all about the Charter.
William Brown
Martin Road