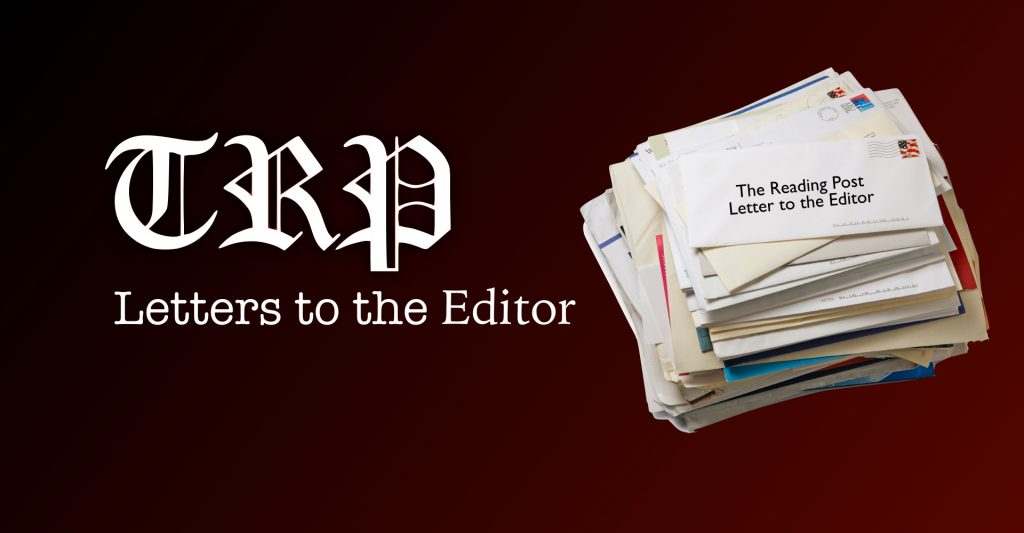 The Reading Post accepts Letters to the Editor. All letters must be signed. The Reading Post reserves the right to edit or not publish any letters received. Letters do not represent the views or opinions of the Post. editor@thereadingpost.com
---
Dear Reading School Community,
We are speaking out publicly to clearly state our position and reasoning with regards to opening school in September. The Reading Teachers Association is made up of almost four hundred teachers and nurses who work in the Reading Public Schools. Some of our members live right here in Reading, while others live in neighboring communities. Many of our members are parents with children who attend public school here and across the region. Throughout the spring and summer, our members have been speaking up about concerns and asking questions. Like everyone else, our understanding of Covid-19 has changed and evolved as the scientific and medical community has learned more about the virus. Although some of our concerns are being heard, we don't feel as though the guidelines and resources provided are enough to keep everyone safe.
Teachers in Reading miss our students and are eager to resume learning in person. Classroom learning is how education is supposed to be. We know that this spring's crisis learning was not ideal for our students and their families. It was not how anyone wanted to finish the school year. We pride ourselves on our ability to build personal relationships with our students. Our greatest collective obligations, however, are to keep students, educators, families and communities out of harm's way and to prevent a resurgence of Covid-19 in our community. We want everyone who starts school on the first day, to be there on the last day.
The hybrid model which is currently proposed by the district is not a return to school in the traditional sense that we know. Children as young as 5 years old will be asked to sit in desks spaced 6 feet apart from their peers and teachers. They will not be able to hug their teachers when they are sad, high five a classmate when they persevere through a challenging math equation, play tag at recess, or sit together to collaborate in small groups to share their thinking with others. Students will spend much of their "in-person" learning looking at a screen while their teacher broadcasts from a nearby classroom. Teachers will spend instructional time reviewing protocols, reminding students about mask safety, ensuring proper distancing, and allowing for hand washing and mask breaks.
With other educators throughout our region, we have called for a phased-in start to the school year where students begin with a comprehensive remote learning experience, and then transition to the hybrid model only when public health data indicates that it can be done safely. ​The benchmarks for transitioning from one phase to the next should be based on clear public health and safety metrics. These metrics should include factors such as positive test rates in Massachusetts, availability of test results, and a low rate of transmission for our region.
Teachers have advocated for a comprehensive evaluation of our schools HVAC systems by experts who understand the science behind the airborne spread of infectious diseases, such as Covid-19, with the results shared publicly. We are concerned about classrooms without sufficient windows. We are concerned that the hybrid plan puts special education and specialist teachers at greater risk than other teachers because they would teach in-person every week. We want to ensure there are ample substitute teachers and nurses to provide coverage for those who may be sick or need to quarantine. We want to know that adequate staffing will allow teachers who are at high risk to take necessary leaves.
Covid-19 has severely disrupted our world and made it harder for many parents to work. Many teachers face the same dilemma of how to work and supervise kids at home while remote learning. People have asked, "If we don't go back now, when will we go back?" Our answer is when it is safe.
When Covid-19 cases are declining in Massachusetts
When the rate of transmission is below 1%
When our buildings' HVAC systems undergo evaluations that deem them safe
When Reading has an effective contact tracing protocol in place
When the community has access to rapid testing with timely results
When our schools have the staffing and resources to meet the needs of our students without compromising safety
When the in-person experience for students isn't so isolating or scary
Until then, it is safer and less restrictive for students to begin with remote learning. Any plan that does not address the inequities of risk exposure and safety concerns does not have the best interests of students and teachers in mind. Finally, to our families; you know us. We are the educators of your children. You know the passion we have for working with your children. So you also know how hard it is for us to think about beginning school without seeing them walk through the door. Our hearts want nothing more than to be back in the schools, setting up our classrooms just like we were a year ago. However, our heads know that we can't do that right now. As educators, we always tell our students one of our most important jobs is to keep them safe, in all manners of the word. Never has that sentiment been more real than it is now.
Reading Teachers Association